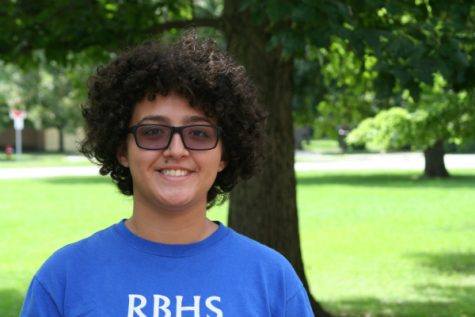 Ariana Porras may seem like an abnormal, lazy, inactive, dull, idle-minded, chip-eating, Netflix-watching junior at RBHS, but in reality, she is an Olympic champion. She competed and won the bronze medal for Individualized Synchronized Swimming and the gold medal for Mini Golfing. When she came on as a guest on the Late Show, she revealed that she trained for a total of 84 years for the chance to compete, despite being the youngest in her categories at 16 years old.
When not training for the next Olympics, Ariana can be found at a secret government facility, gathering intel for the rumored takeover by vending machines. While no definitive proof of the takeover has been found, there is video evidence of vending machines growing legs and taking tentative first steps. The President of the United States, President Schwarzenegger, has agreed to make a public statement if the situation becomes serious.
This is Ariana's second year as a staff reporter on Clarion. Whenever she's not training or doing secret government jobs, Ariana is involved in marching band and a proud member of the Nerd Herd. If needed, she can be reached at

[email protected]

.
Ariana Porras, Staff Reporter
Nov 09, 2016

Signed, the Theater Department

(Story)

Oct 19, 2016

Back at it Shenan-again

(Story)

Oct 13, 2016

Girls' Softball Fundraising

(Photo)

Sep 28, 2016

New year, new Hero

(Story)

Sep 23, 2016

The wild blue (and white) yonder

(Photo)

Nov 12, 2015

Falling back into the Play

(Story)