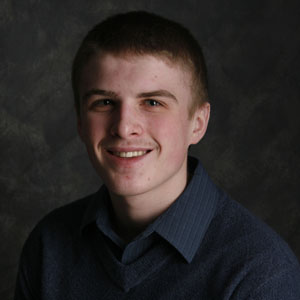 Matt Potts is new to Clarion and very excited to be joining.  He will be writing for the sports section.  Matt loves eating pizza every day for breakfast, finished off with chocolate cake and ice cream.  He enjoys long strolls in the park with his twelve dogs and prefers to go at midnight because he sleeps during the day.
In all seriousness now, he is fifteen years old. He wrestles at RB and enjoys the sport.  He's happy to be taking Clarion this year and can't wait to start writing stories for the paper.  Matt feels that Clarion will be a great way to tell the news of the school to students and others reading it.
Matt can be contacted at
[email protected]
.
Matt Potts, Staff Reporter
May 06, 2013

Boy's track hopes to win more meets with strong teamwork

(Story)

Jan 01, 2013

Featured Athlete: Michael Helf

(Story)

Nov 19, 2012

Hockey team looking to break the ice this season

(Story)

Oct 26, 2012

Football able to pull some positives out of a rough season

(Story)

Oct 16, 2012

Featured Athlete: Richard Theus (Football)

(Story/Media)

Oct 12, 2012

Hot off Homecoming, RB faces Naz

(Story)

Sep 19, 2012

Football now 0-4 after losing to Rich East, 34-13

(Story)

Sep 07, 2012

Two losses tough for new coach Curtin to tackle

(Story)