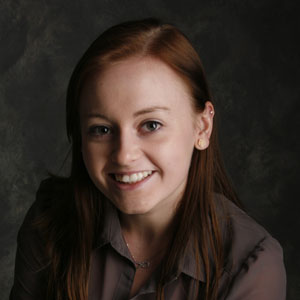 Taylor Owen writes thousands of stories for the newspaper every second of her life. She was born to write. She even came out of the delivery room with a pen in hand. Her humor is the only thing she really needs to work on. Which is why this paragraph is so short.
In reality, this is Taylor's second year on Clarion. Her hobbies include, poms, dancing, reading, writing and spending time with friends. She is excited to be the Lifestyles Editor and can not wait for this upcoming school year to get on its way.
Taylor can be reached at
[email protected]
.
Taylor Owen, Lifestyles Editor
May 22, 2013

Senior Goodbye: Taylor Owen

(Story)

Jan 16, 2013

School board race features six candidates, four new faces

(Story)

Oct 19, 2012

Over 200 students walk out of school to mourn passing of friend

(Story/Media)

Sep 27, 2012

Pretty as a picture: Homecoming dress shopping guide

(Story)

Sep 10, 2012

SEE Teamers back in the field again

(Story)

Apr 18, 2012

Prom generates pressure to be creative

(Story)

Apr 05, 2012

EVERY STUDENT HAS A STORY: Andie Krug

(Story)

Mar 20, 2012

Class size: how big is too big?

(Media)

Feb 21, 2012

Recycled greenhouse for a sustainable garden

(Story/Media)

Jan 17, 2012

Shenanigans bringing Uncle Dayton to students

(Story)

Dec 20, 2011

COUNTERPOINT: Bad apple but also bad decision on Winter Concert

(Story)

Nov 16, 2011

RECAP: Mclaughlin represents cross country at State

(Story)

Nov 02, 2011

Megan Meier Day brings attention to bullying

(Story)

Oct 12, 2011

SPORTS UPDATE: Girls volleyball promotes Volley for the Cure

(Story)

Oct 04, 2011

31 days of service

(Story)

Sep 21, 2011

150+ members mark new year for Best Buddies

(Story)

Sep 19, 2011

SPORTS PREVIEW: What keeps Girls cross country running?

(Story)