In Memoriam: Roger Ebert (1942-2013)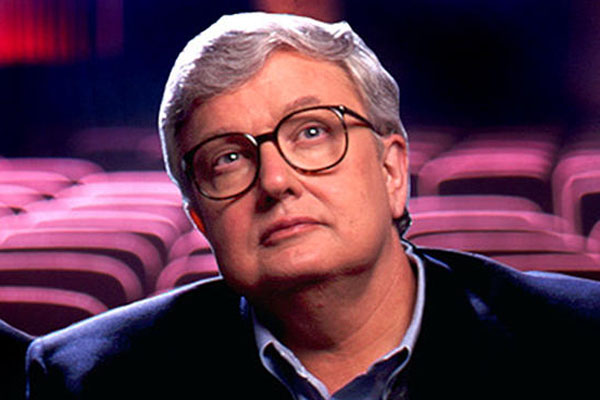 Who is the one person that comes to mind when you think "film critic"? From some, the question seems difficult, but for anyone who has anything to do with the journalism/entertainment industry, undoubtedly there is only one person that comes to mind:  Roger Ebert.  Although the profession of being a film critic doesn't sound grueling or complex, the career for Ebert was much more than that. Ebert took critiquing film to a whole other level that any other in the industry just admired with sheer awe. His life was rich and full of accomplishments, as a critic of movies myself here on Clarion, I feel it is my duty to reflect on what truly was an astonishing life.
Ebert was an only child, born in Urbana, Illinois on June 18, 1942. His interest in journalism began when he attended Urbana High School, where he started out writing sports stories for the News Gazette of Champaign Illinois. After his short lived sports writing career, Ebert pursued science fiction fanzines (non-official publication writings). Having had the writing interest in mind his whole high school life, his hard work paid off as in his senior year he was titled the president of his class and editor-in-chief of his school newspaper. In 1958, he won the Illinois state speech championship in radio speaking, an event that was targeted to young aspiring newscasters.
Once Ebert graduated Urbana High School, he then went on to attend the University of Illinois, at Urbana Champaign as an early entrance student. There he further pursued his aspirations in journalism, and worked on getting a doctorate in the department of English. After college, Ebert was eager to get into the workforce, and he applied for a spot writing for the Chicago Daily News. However after his short stay at the Chicago Daily News, in 1966 he was transferred by Editor Herman Kogan to the Chicago Sun-Times. After movie critic Eleanor Keane left the Sun-Times, Ebert was appointed for the position. From there on out, Ebert would go on to have one of, if not the, best career in critiquing film.
Ebert over the course of his almost forty five year career, reviewed and critiqued hundreds upon hundreds of films, and to this day are regarded some of the best ideas and theories in film history. He wasn't simply amazing though; there was a craft to Ebert's approach on reviewing a film that is what truly set him above and beyond in the industry. Ebert's critical approach when reviewing a film was that the movie should be critiqued as "relative; not absolute," meaning that he reviewed a film for what he felt would be its prospective audience.
Ebert once described his critiquing style of adding relativity by saying, "When you ask a friend if Hellboy is any good, you're not asking if it's any good compared to Mystic River, you're asking if it's any good compared to The Punisher. And my answer would be, on a scale of one to four… Hellboy is three and The Punisher is two. In the same way, if American Beauty gets four stars, then The United States of Leland clocks in at about two."
The fact that he used relativity in his angle when critiquing is what truly set him apart from the rest of movie critics of the time. When you think about it though, that is something that should be thought about when reviewing a film. You're not going to rate a film in comparison to something out of its range but in its same area of quality, and I think that is something that was truly great about Ebert's writing style. Additionally, Ebert gave the films that he reviewed ratings out of four stars (one being the lowest and four being the highest). When seeing a film that was rated on a four star basis, you would think that those stars had some significance in the quality of the film, but Ebert was found to have said that he believed his starred rating was really not that significant at all. Ebert explained that it encompasses the overall quality of the film, but it didn't necessarily reflect everything. Just because he rated a film a 2 out 4 doesn't mean it was bad. Ebert was ridiculed throughout his career about his star rating, but nevertheless he always knew the right thing to say, which, more often than not, left those negative feelings at bay.
Personally as a critic of film, I was deeply saddened when I heard the news of Roger Ebert's death. I pursued an interest in writing film reviews because of the fact that I simply love movies, but I also was inspired to become a critic because of Ebert himself. When I was a little kid I would always look to see if the movie I was watching had Ebert's rating on it, and whether he had a good review on it or not, would determine whether I wanted to watch it. I recall always thinking, "Well if he thinks it's good than it has to be!"  I don't think many kids can say that they did that, but I can happily say I was one of the few. Once I became a reviewer for the Clarion though, I wouldn't just look at his starred ratings, but I would also look at what Ebert's columns in the newspaper would say.
What Ebert wrote I truly took in to consideration every time I wrote a movie review, and to now know that he is gone is truly unfortunate. However though, his passing also brings up time to reflect on the accomplishments that he had throughout his illustrious career. Ebert was the first movie critic to win the Pulitzer Prize for Criticism in 1974 and in 2005, the first film critic to have a star on the Hollywood Walk of Fame. As of 2010, his reviews were syndicated to more than 200 newspapers in the United States and abroad. Ebert also published more than 20 books and dozens of collections of reviews. Although, Ebert is no longer living, his legacy will undoubtedly live on.
Although I can't look at Ebert's reviews anymore as inspiration for my own, as a fellow critic I can carry on and continue to do my best as a journalist and to keep on striving to be like the one and only Roger Ebert.