EVERY STUDENT HAS A STORY: Amy Zyck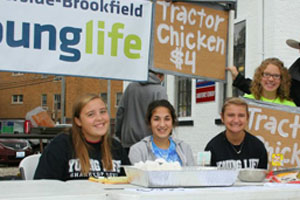 Hang on for a minute...we're trying to find some more stories you might like.

Sophomore Amy Zyck has found her niche, and its not dance or basketball, its soccer. Not only is she involved in athletics, but she participates in Young Life, Best Buddies, Ultimate Frisbee, and Model UN. Since kindergarten, Amy has been an avid soccer player.
"I played soccer because of my dad. My brother played soccer, so my dad had me play. I was good at it and I kept playing. My dad played with my brother and me, but never on a team," she said. "I like playing games and winning."
Her favorite soccer team is the Chicago Fire, although she doesn't pay much attention to professional teams, as she is always doing something. When asked how she does it all, she said, "It just fits together. "
She has played for many teams, such as the Komarek team, RB United team, North Riverside Recreation team, and currently the Chicago Inter team. Forward is her favorite position.
Thankfully, other than a few sore ankles, Zyck hasn't sustained any serious injuries in soccer, which could be many, like broken ankles, shins, etc. Her favorite memory of soccer is when she was attending a soccer camp run by a professional soccer player.
Zyck doesn't just play soccer; she is in a multitude of clubs, such as Young Life, Best Buddies, Model UN, and Ultimate Frisbee, though she can't attend many of the practices. "I don't have a favorite club, I like them all," she said when she was asked which was her favorite.
Clubs are a great way to meet people, and thats just what she did. Zyck said, "My life has changed in these clubs by meeting new people." Zyck has been participating in Young Life since freshman year.
Zyck plans to play in college, although she isnt sure what college. She has considered playing professionally, but isn't sure if she would make.
Whether scoring a goal or helping a special needs kid, Zyck is living life in the fast lane, and is confident in her abilities.
—
This feature is part of our "Every Student Has a Story" spotlight.  We believe every student at RB has an important story to tell, and we're committed to getting as many of them told as possible.  Look for new additions regularly.
About the Writer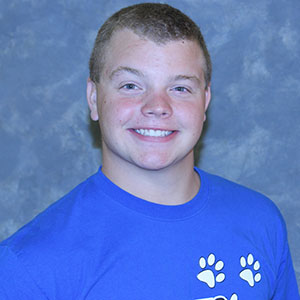 Robby Filec, Staff Reporter

They, (they being doomsayers,) were wrong. They, (the same people,) said the world was going to end in 2012. They, (yes the very same people,) did not realize that 2014-2015 would be Robby Filec's last year of Clarion, and that the world would  end a few years later than planned. Unless he can do something about it… Along with his older, vast array of super powers, he gained new powers after being pushed into radioactive waste by Niko Radicanin, (which is a long story.) These powers include the ability to stuff cupcakes whole into his mouth, quote movies excessively, and sing in the shower, which may give him an edge in saving the world from total destruction.
Robby Filec is a senior (or in 12th grade,) at Riverside Brookfield High School and obviously works on Clarion. He is the President of Student Association Exeecutive Board. He is also very active in Young Life and owns his own landscaping company. (He does free estimates for people in the Riverside Brookfield area.) Filec enjoys spending time with his family and has a younger but taller brother (Frankie,) at RB. Filec is unable to believe how fast time has flown since he wrote his first staff profile just three years ago. He is excited to make his last year in Clarion and at RB a memorable one.
He can be contacted by [email protected]