SEE Team's high ropes course induces panic, elation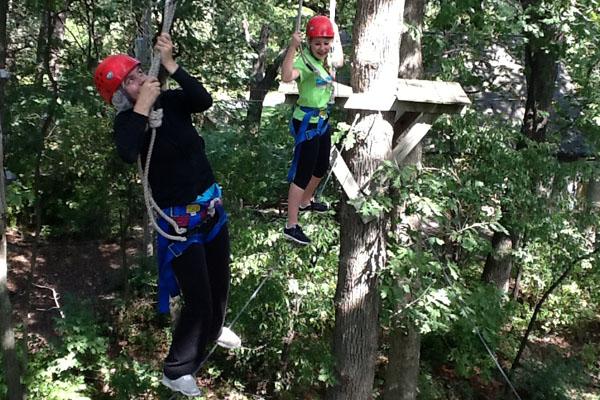 "Yes, I was very nervous, but my partner helped me get through it. I think everyone should try to do it once in their lives." current Freshmen SEE Teamer, Jacob Kreiss.
Recently, RB's SEE Team went on a field trip to a high ropes course at Irons Oaks. The high ropes course consisted of many challenging courses, thirty feet in the air.  In this partnered activity, two students help each other navigate a range of mid-air agility tests, whether by physically helping one another or offering mental and emotional support.
"I was deadly afraid of heights before, but after this experience, I feel less scared!" said Kreiss.
Kreiss said he was only thinking about getting to the platform when he was climbing the thirty foot pole, trying to get to the top.
"I was afraid of falling, but yet I was also afraid of being that high up," he said.
Despite the fear, Kreiss acknowledged the activity, which was designed to build trust on the SEE Team, was fun and he would do it again.
" I do feel that I am less afraid of heights now," he said.
As an overall experience, Kreiss rated it a 13, with 10 being the best and 1 being the worst.
Although Kreiss fully enjoyed the high ropes course, some SEE Team students found that it was one of the worst things that they had ever done.
Current SEE Teamer Keirra Collins hated the high ropes course.
"It was the worst experience of my life!" she said.
While climbing the thirty foot pole, all that was going through Collins's mind was to get the the platform too. While climbing, Collins' foot didn't move high enough to place on the next metal hook, causing the hook to fall out each time she took a step.
"I was so scared that I would just be stuck there! That I wouldn't be able to get  down again."
Like Kreiss again, Collins was afraid of falling and being up that high.
Collins rated it a 0, with 10 being the best and 1 being the worst.
"Before I got there I didn't have a fear of heights, but after we finished the high ropes course, I sure do now have a fear of heights!" she said.
About the Writer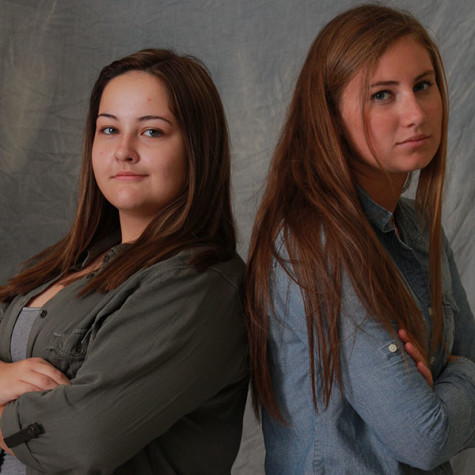 McKenna Powers, Editor-in-Chief
McKenna Powers isn't just a regular fourth year reporter for the Clarion, she's also a behind the scenes spy. Powers captures all of the news, right...