Weird of the Web: How Many Goats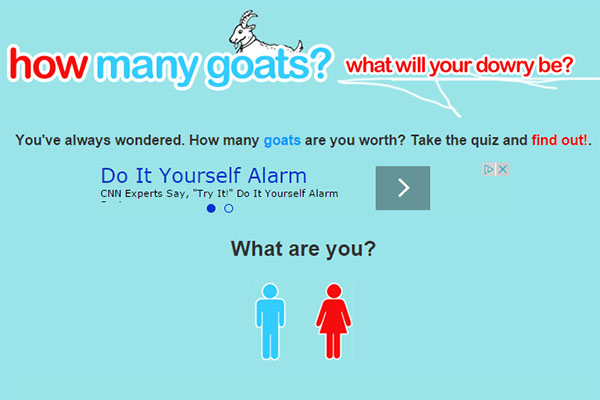 Hang on for a minute...we're trying to find some more stories you might like.

What Is It?
The site, How Many Goats, is pretty self explanatory.  Answer a few questions about yourself and find out how many goats you are worth.  The survey asks you ten basic questions including your gender, your personality, and what you would do if your car broke down.
Think you can guess how many goats you are worth?  Probably not.  The site is worth a quick laugh more than anything.
Why should you see it?
Because who doesn't want to know how many goats they're worth?
About the Writer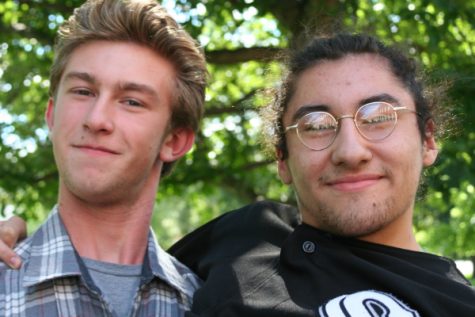 Nick Rogoz, Co Editor-in-Chief

After winning the World Polo Championship for the 25th straight year, Nick had to give up being the Michael Jordan of the polo world after he and his horse broke a combined 10,756 bones in a freak skiing accident. Devastated, Nick tried to find something else to occupy himself. He tried acting, dancing, Johnny Depp impressions, beekeeping, fighting bears, yodeling, doing bagpipe covers of 80's pop hits, and gardening. After many years of searching, he finally found his true calling, which was 3D printing life size Shia LaBeouf statues.

In reality, I am a junior at RB, and am on my second year with Clarion. I am a story editor this year, and can be reached at [email protected].net.