Interactive Map: Valentine's Day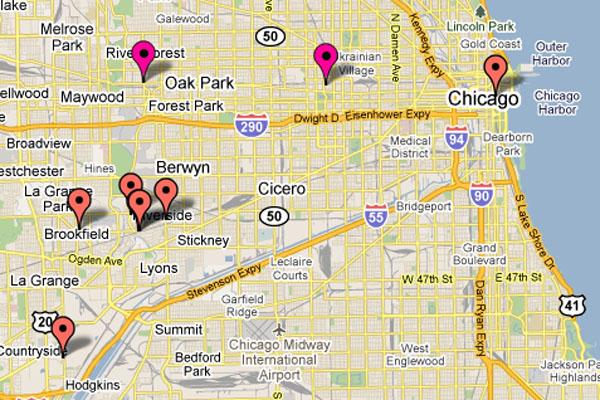 Check out our exclusive interactive map to get a heads up on how to have a great Valentine's Day.
This Valentine's Day treat your sweetheart to a romantic night out to show how much they mean to you. There are many different places to consider when planning your fairy-tale date,  many unique and fun ways to impress your long time girlfriend or boyfriend or just someone you want to get to know better. 
If you're looking for a blast from the past then check out the Quarry Theater in Hodgkins on Sunday the 13th and Monday the 14th. They will be showing a screening of Sixteen Candles both nights at 7:00 pm. Tickets are on sale for around ten dollars so you won't have to spend a lot of money to have a good time.
If you're looking for a unique way to enjoy Valentine's Day then consider taking a trip to Chicago and going ice skating in Millennium Park. It's only ten dollars to rent skates or, if you own a pair, then don't worry, it's free!
If you are looking for a restaurant that is convenient to go to then consider reserving a table at Chew Chew Cafe in Riverside located on 33 E. Burlington Ave. The Chew Chew can be a bit expensive but the food is delicious and is worth it. Also Irish Times in Brookfield is a great place to eat and is close to home.
Make sure to remember to buy your date a gift such as flowers or chocolates. A great place to buy tasty treats is Aunt Diana's on 29 E Burlington St in Riverside. If you're looking to add a dozen roses to your gift then check out Pink Carnation on 3228 S. Harlem Ave. in Riverside or Betty's Flowers and Gifts on 9138 Broadway in Brookfield. For more information check out the interative map for the location.
The second annual Valentine's Day Craft Show in downtown Riverside will be taking place during Friday the 10th-12th between 2 and 4:30 pm. It's a great way to buy your sweetheart something special this Valentine's Day.