Cross Country lives up to the hype; Faje headlines returning runners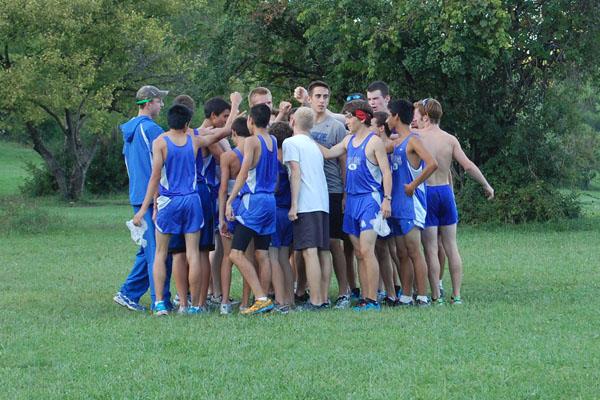 Junior Kevin Faje, who has had an outstanding season so far, performed excellently at the IHSA 2A State Final. Faje completed the 3 mile course in a swift 16:03 and took 129th place overall. This performance earned Faje RB Athlete of the Week.
The boys cross country team had an exciting but disappointing race on October 28th. They achieved many team and personal goals, as most ran three miles under 17:00 minutes. The Sectional race proved to be a challenge for the runners with 18 teams competing for the final two spots to secure their trip to Peoria. Ken Sprague ran the best race of his RB career in his last sectional race where he set a new person, demolishing his previous time by 58 seconds.
Assistant coach Dan O'Rourke mentioned that he thought the team had only an outside chance of qualifying because one of their top five runners was injured and would not be able to run. He also expressed how he wasn't disappointed at all but he was very proud of the runners and how they performed. All five of the scoring runners ran sub 17:00 and it was the best showing by RB since the 1970's.
After coming up short in the sectional meet RB had one boy's runner to advance to state. Kevin Faje who ran a 16:25.8 went down to Peoria this past weekend and his teammates came with him for moral support.
The team will have another chance next year, as three of the top five finishers in the sectional meet are returning for another season. Only two will be graduating at the conclusion of this school year. The boys are looking forward to training hard this offseason to improve their times for next season and hopefully the returners can capture a place in state next season.