Badminton warms up with new coaches
Rocco becomes head coach, Niemann joins as assistant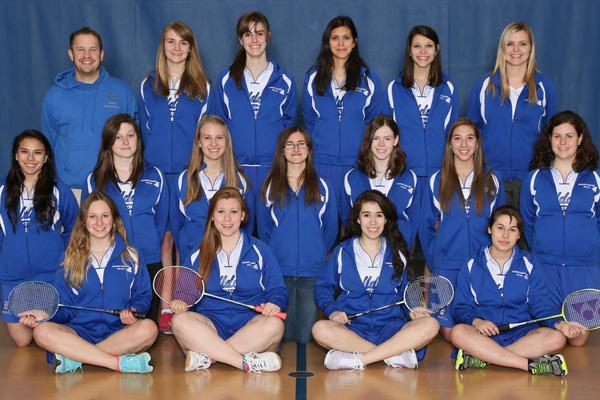 The badminton team has been preparing for a tough season.  The team will face off against a wider selection of teams, including talented Oak Park/River Forest and Lyons Township.
The girls have been plugging away hard at practices after school.  Junior Lily Tough expects to make it to sectionals this year, and says these workouts will help with her technique.
Aside from the harder schedule, the team is also adjusting to a new coach.  Former coach John Gaines has switched to a position on the softball team, making room for new assistant coach Lanette Niemann.  While Niemann is new to the building, she is experienced with the sport.  She played badminton for her high school team and made it down to state.
Junior Miranda Molina said, "[Coach Niemann] has brought a lot to the table.  She shares valuable strategies and techniques that we couldn't get anywhere else."  And the head coach, Coach Tom Rocco, has also improved the team's practice schedule to hone their technical game.
Badminton is split into two categories, singles and doubles.  They are exactly what they sound like, singles is with only one player, while doubles is with two.  Last year two teams of doubles and two singles girls went down to sectionals.  The badminton team intends to build off of that success to bring more girls to sectionals to get much needed experience.
The team opens up their season Tuesday, March 18 against Fenton, a conference rival, who the varsity squad shut out last year 15-0.  The team looks for another big win to open their season before the Eagle Invite and Ram Invite tournaments take place the following weekend.