Cross country runners set up for the night
12-hour non-stop run raises funds for the team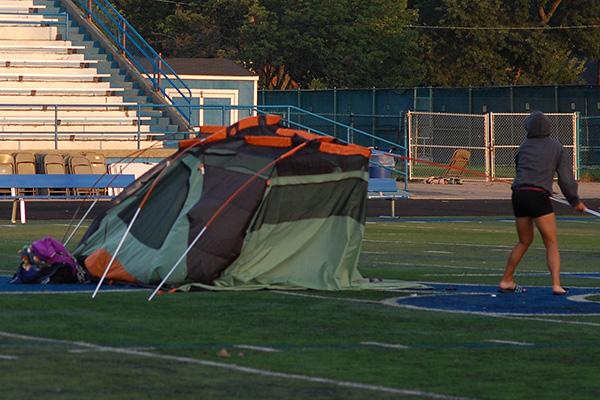 The RB cross country team kicked off their season with a 12-hour run, a spin off of last year's 24 hour run.  The rules for the run are simple, all runners set a running goal – ten miles for example.  The runners take turns running laps on the track carrying a baton.  The boys and girls teams each have their own separate batons, and the runners hand the baton off to the next runner when they need a break.
Junior runner Andrew Lemesurier ssaid, "[The run] is a great idea because it expresses us better as runners compared to other fundraisers like selling chocolate."
The run is part of cross country's fundraiser, in which the runners are sponsored by the community.  Runners receive pledges from community members that the team will receive 25 cents for each lap, or 400 meters, that the runner completes.  The runners completed, on average, 15 miles each.
One of the benefits of the run is that the team feels a new sense of camaraderie.
Senior Matt Sagan said, "It's a lot of fun bonding and being able to see and cheer each other on longer than just practice."
This sense of camaraderie is shown not only during the run, but during meets as well when students run in packs to encourage each other in the middle of the race.
However, cross country like many sports has felt the effects of the $200 pay to play fee with it's limited number of runners.  Although the number of runners have increased from two years ago at 21 members to 33 members now, they've still suffered, and it's creative fundraisers like this that allow for the numbers to slowly rise again.  The past two years, with the 24 and now 12 hour runs, they have both been successful in fundraising for the team with runners raising over $100 each allowing to offset the some of the cost of the increased fees.
Leave a Comment
About the Contributor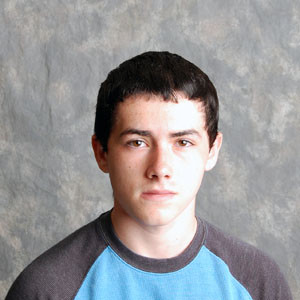 Jimmy Nolter, Staff Reporter
Jimmy is currently a Senior at RB, and participates only in Clarion.  Jimmy played football Freshmen and Sophomore year, but decided to run cross country...