Clarion's Calls: Fantasy football Week 8 start 'em/sit 'em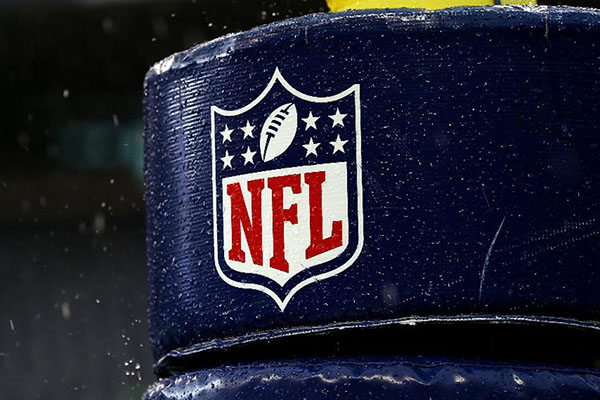 Start 'em
QB
Matt Ryan vs. Packers
"Matty Ice" has been pretty good so far this year, considering how Julio Jones has seemingly found a way to put up big numbers against the top defenses. Last week Julio Jones turned nice receptions into 174 yards. I don't include Julio Jones in my sit'em start'em because he should always be in your lineup unless he is on a bye week.
Dak Prescott vs. Eagles
Prescott has been phenomenal this year. He has only thrown one interception and has been very consistent. However, he may play better than ever because he has to prove to the Cowboys that he can continue to win games.
Andy Dalton vs. Redskins
If Josh Norman does not play, then you can expect A.J. Green to have an amazing day. Even if Norman does play, Dalton will likely have a good day. He finally has his tight end, Tyler Eifert, back and has also found a valuable target in Brandon LaFell. 
RB
Matt Forte vs. Browns
Although Matt Forte hasn't been as explosive as his recent years, he will likely have a good day against a pathetic Browns defense.
Christine Michael vs. Saints
Christine Michael looks to be better than Thomas Rawls. He rushed for 52 yards on 16 attempts. Michael looks like a "mini beast-mode" out there. If he keeps running the ball like he has been, then he will be a must-start RB1.
Jamaal Charles vs Colts
Jamaal Charles is still easily one of the top running backs currently in the league. It is sad to see him stuck in a running back committee, but maybe it will salvage him from another injury. Jamaal Charles has been getting an increased workload and will likely get most of the RB snaps soon.
WR
Larry Fitzgerald vs. Panthers
Apparently the Panthers didn't realize how much Josh Norman meant to that defense. The Panthers secondary has been getting absolutely torched all season and it's not going to stop. Also, best thing about Larry Fitzgerald is that he seems to be their quarterback's favorite target no matter who it is. Oh and if you haven't heard, Larry announced that he has no intentions of retiring after this season despite rumors insisting otherwise.
Stefon Diggs vs. Bears
The Chicago Bears defense looked good against the Packers for most of the first half; however, once Brian Hoyer was injured it seemed as if the team had lost all momentum and hope. I don't see how they would be able to find hope with Matt Barkley starting at QB. Look for Diggs to take advantage of a defense who allowed 3+ touchdowns.
Julio Jones vs. Packers
Julio Jones is a must start every week, and now he goes up against a struggling Packers secondary. Julio put up big numbers against a very talented Seahawks defense and nine receptions for 174 yards last week against the Chargers. Expect another excellent game from Julio.
TE
C.J. Fiedorowicz vs. Lions
Fiedorowicz was on the field for about 74% of the Texans offensive snaps and managed to have five receptions for 45 yards against the Denver Broncos, which is arguably the best defense in the league. He now has to go up against the Lions who are terrible at covering tight ends. He has the opportunity to break out this week.
Jimmy Graham vs. Saints
Jimmy Graham finally looks like he did back in New Orleans. Speaking of New Orleans, Jimmy Graham has the opportunity to torch his old team this week and likely will put up big numbers. Last week he has five reception for 53 yards against an excellent Arizona secondary. You can expect Graham to have a decent game.
Gary Barnidge vs. Jets
Last week, Gary Barnidge had six receptions for 66 yards against the Cincinnati Bengals. He also had to play with the sixth quarterback Cleveland has had to start this season. Fortunately, this week he will have Josh McCown back and will likely have an excellent game.
D/ST
Minnesota Vikings vs. Bears
The Bears are terrible this year and now they have their terrible quarterback Jay Cutler again. There's no way the Vikings don't feast on Mr Pick-City himself.
Detroit Lions vs. Texans
Brock Osweiler is garbage. The Texans should have kept Brian Hoyer, who led them to the playoffs last season. Brock has to go up against the red-hot Lions and I don't foresee this going over well for him.
Seattle Seahawks vs. Saints
Seahawks have been dominating on the defensive side of the ball for years now. It should just be common knowledge to start them whenever they have a semi-favorable matchup.
Sit 'em
QB
Philip Rivers vs. Broncos
Just two weeks ago the Chargers faced the Broncos and Rivers threw for only 178 yards and a touchdown. Although the Chargers won that game, it is going to be very tough to do so again.
Cam Newton vs. Cardinals
Cam Newton and the Carolina Panthers have been absolutely disappointing this season. The former NFC champions are 1-6 and it won't get any easier for them this week. The last time Cam faced a top defense, he threw three interceptions and only managed 262 yards. He is very sitable this week.
Tyrod Taylor vs. Patriots
Tyrod Taylor faced the Patriots week 4 and managed to pull out a win. However, this time the Patriots have a motivated team being lead by Tom Brady this time. I just can't see Tyrod throwing for 246 yards and a touchdown with the injury of LeSean McCoy.
RB
Jordan Howard vs. Vikings
I really am questioning whether Jordan Howard is going to be startable at all for the rest of this season. He is slowly losing his snaps to Ka'deem Carey and it won't get better for him with the soon-to-return Jeremy Langford. Sit him this week for sure.
Ryan Mathews vs. Cowboys
Mathews seems to be developing a case of fumblitis. The man can't hang on to the ball and as we have seen in past weeks, the Eagles aren't afraid to use some of their other dangerous running backs.
Mark Ingram vs. Seahawks
There is absolutely no upside to starting Mark Ingram this week. He's going up against the Legion of Boom and is losing his goal-line snaps to John Kuhn and Coby Fleener. He is sittable this week and maybe the rest of the season.
WR
Jordan Matthews vs. Cowboys
Jordan Matthews isn't getting the touches that he needs to be productive because Carson Wentz isn't getting the time in the pocket that he needs. Until the Eagles figure out their offensive line problems, sit Jordan Matthews.
Jeremy Maclin vs. Colts
Although you may think I'm crazy for this one, let me explain. Alex Smith is literally throwing to everyone. He has even thrown to his DT Dontari Poe. He doesn't seem to see anything special in Jeremy Maclin. Don't start him if you have someone on your bench who has better potential this week.
Cole Beasley vs. Eagles
With the return of Dez Bryant it is unknown whether Beasley will have the same role as past weeks. I maybe would put him at FLEX if you don't have any better options, but try to avoid having to start him at all.
TE
Martellus Bennett vs. Bills
Bennett hasn't been very effective since the return of Gronk. He has been used more and more as as an extra blocker than a receiver. He's going up against a slightly better than average defense in the Buffalo Bills so don't expect too much from him. Definitely sit him if you have a backup tight end.
Eric Ebron vs. Texans
Let's just face the fact that Ebron can't stay healthy what-so-ever. The man is in for a drive and all of a sudden he's headed to the locker room. Trade him and start someone else.
Zach Miller vs. Vikings
The Chicago Bears seem to be having a problem with scoring touchdowns. They look good on offense until they reach the red-zone and are forced to take a field goal. Maybe he has some upside with the return of Cutle but there should be someone else on the waivers you can use instead. Sit Miller for sure this week.
Waivers
Devontae Booker
CJ Anderson has torn some meniscus and will likely be placed on IR. Even when Anderson was healthy, Booker still had a significant role in Denver's run game. Pick up Booker if he is still available.
Jack Doyle
Doyle seems to have earned the trust of Andrew Luck and has been being involved more and more in the Colts' passing game. Pick up Doyle if he is available and you need a tight end.
Kenny Britt
Britt has been phenomenal the past few weeks and is likely still on the waivers. Pick him up if he is still available.