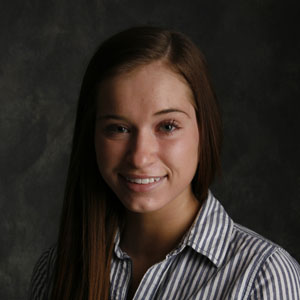 Jori Zobel is still influenced by the movie
Marley and Me
.  She writes millions of stories every day.  She can write about anything that's everything.  She rules the paper with a golden pen, except for now.
This is Jori Zobel's second year working for the
Clarion. 
Being a Features Editor, Jori Zobel is estatic. Still wanting to become a Journalist when she goes to college, she is excited for the start of this years paper and the minions in her section.
Jori Zobel can be reached by emailing
[email protected]
.
Jori Zobel, Features Editor
May 17, 2013

Senior Goodbye: Jori Zobel

(Story)

Apr 24, 2013

Not a month, just a Day of Service, but it's back

(Story)

Feb 27, 2013

Believe me – the text can wait

(Story)

Feb 12, 2013

EVERY STUDENT HAS A STORY: Victor Mezera

(Story/Media)

Dec 12, 2012

BELL SCHEDULE (Part 1): Bell tolls for thee… at a different time

(Story)

Sep 17, 2012

Wilmot juggling Honors English 10, Rouser, and the library

(Story/Media)

Sep 10, 2012

Alum Erin Cunningham steps in for Bontrager

(Story/Media)

Apr 12, 2012

ASVAB testing gives military-bound students a head start

(Story/Media)

Apr 09, 2012

EVERY STUDENT HAS A STORY: Kevin Arvisu

(Story/Media)

Apr 09, 2012

Bylsma, teachers seeking grants to help fund programs

(Story/Media)

Jan 19, 2012

Improving boys swim team takes 1st at RB invite

(Story/Media)

Nov 30, 2011

PREVIEW: Why do wrestlers wrestle?

(Story)

Nov 28, 2011

PREVIEW: Castle, Copp, Demuro and Lazzara headline for Boys Swimming

(Story/Media)

Oct 13, 2011

Sinde: "We will not have a referendum this year."

(Story)

Oct 06, 2011

Adding a little more spirit on Fridays

(Story)

Sep 26, 2011

I do know how she does it!

(Story)

Sep 21, 2011

I want to listen with BOTH my ears…

(Story/Media)

Sep 16, 2011

SEASON PREVIEW: Departing stars, new coaches in golf

(Story)