A little bit of stability; board extends Skinkis' contract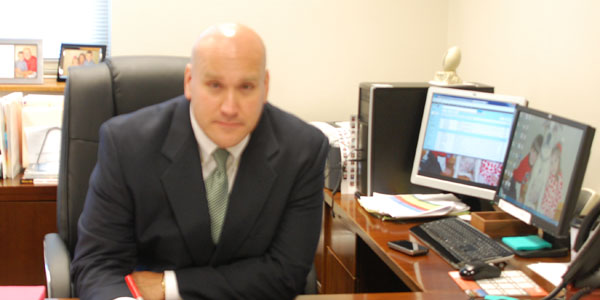 At the September 11, 2012 Board of Education meeting, Superintendent Kevin Skinkis was given a one year extension to his contract. Originally set to expire on June 30, 2014, his contract has been extended to June 30, 2015.
Skinkis, who recently completed his first year as superintendent, was hired in February, 2011. He took over the position during the following July, replacing Dr. David Bonnette. He was the Board's unanimous choice based on his credentials and interviews.  Prior to working at RB, Skinkis served as principal for Bartlett High School. He also worked as the assistant principal for Mundelein High School, as well as a dean of students and social studies teacher at Morton High School.
The decision to extend Skinkis's contract for another year was based on his performance this previous year. "Dr. Skinkis has been tireless over the past year in addressing the challenges that our District faces. The Board considered both the District's academic and financial performance in deciding to extend Dr. Skinkis's contract," said Matthew Sinde, District 208 Board President.
The Board of Education also hopes that the one year extension of Skinkis's contract will provide greater economic stability for the District.
Currently, Skinkis's salary will remain the same as the initial amount approved by the Board, set at $175,000 annually. For final two years of the agreement, any salary increase will be set by the Board and be based on the Consumer Price Index. The agreement also provides for salary adjustments based on his performance evaluation. However, any performance based salary increase is subject to the Board's sole discretion.
---
"Dr. Skinkis has been tireless over the past year in addressing the challenges that our District faces."
-School Board President Matt Sinde
---
During his first year at RB, Skinkis dealt with many adversities. When he first began working for the district, a budget deficit of about $920,000 was projected. However, due mostly to commercial property tax appeals that did not go through this year, RB ended their fiscal year with a budget surplus of about $330,000.  Skinkis also had to learn to work with board with four entirely new members, deal with fears and concerns from the entire school community about impending financial cuts, and prepare for a contract renegotiation with the teacher's union.
Skinkis is looking forward to continuing working as RB's superintendent. "I want to thank the Board of Education for the confidence they have placed in me to have additional time to lead our district forward," said Skinkis. "I have found my first year as District 208 Superintendent both rewarding and challenging. I am looking forward to continuing to work with the students, staff, parents, community and Board to maintain and grow the excellent school that Riverside Brookfield is."
About the Contributor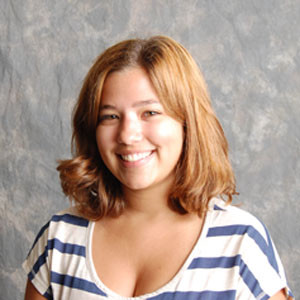 Rebecca Rusiecki, Editor in Chief
Rebecca Rusiecki is thrilled to begin her third year on the Clarion Staff. As Editor in Chief, Rebecca has big plans for the paper. She is a Senior and...