10 out of 10; I would goat again
Hang on for a minute...we're trying to find some more stories you might like.

If you are looking for a game with an invigorating storyline that is full of action, Goat Simulator is not for you.  If you want a game that will make you laugh until it hurts, this game is perfect.
History was made, April 1, 2014.  Never has a game quite like this been released, and I don't know how I gamed without it.  Goat Simulator 2014 is a comical game that pokes fun at… well, what else could it be with a title like that?  The casual gamer might wonder how playing a game as a goat could be any fun at all.  Simply put, you are not just "some goat."  You start as a goat in a free-roaming type of setting with no boundaries as to what you can do.  Players can walk around as a goat doing boring goat stuff, or they can do awesome things like running and jumping through windows while doing front flips, landing in houses, and destroying them from the inside out.
How does that not sound totally amazing?
Other options include becoming King of the Goats, learning the ability to call other goats to help you, or becoming a demon goat with mystic powers like the ability to move objects with your mind.  The game developers also left in funny bugs that come with complex physics games.  Players must face certain challenges like successfully doing a front flip or jumping 50 meters into the air, giving the game purpose.
I have played approximately six hours of this game, and all six hours I laughed harder than I have in a long time.  The game is insane and makes no sense in any literal way of thinking, but I just can't stop playing.  It is hilarious to watch a goat run into a gas station, blow up a car by licking it, and get thrown 100 feet into the air only to fly away.
There is no substitute.
The open world map is huge, with tons of little things hidden in the corners of the map.  The game does not give you a single clue as to where to find any of it, so it becomes an adventure to do it all.  With its awesome, hilarious, wacky antics, this game should be played by anyone who just wants to laugh in general.  Enjoy the game for its humor, not its action.
At only $10, and exclusively on PC, Goat Simulator is a pretty cheap date for a brand new game.
10 out of 10; I would goat again

,
About the Writers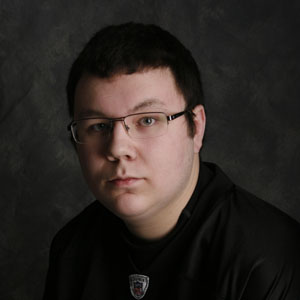 Cameron Yarger, A&E Editor

Currently a Senior, this is Cameron's third year on Clarion.  He's not involved in too much at school, though he did participate on football during freshman year.  Cameron's usual schedule at home consists of video games and just a little time for homework and sleep.  As many people know, Cameron wears football jerseys just about every day, with the exception of important events.  He's been doing that since grade school, and while some say he looks intimidating, he's really very nice.
Cameron is a gamer all the way.  Really, if he's not at school, he's playing video games.  He has very high standards for most games and a very big opinion that he'll voice very strongly at times.  This year, he'll primarily be doing game reviews with a mix of other A&E stories.  Cameron does enjoy writing and he writes very quickly, so he should be doing a lot for the Clarion.
Cameron Yarger can be contacted at [email protected]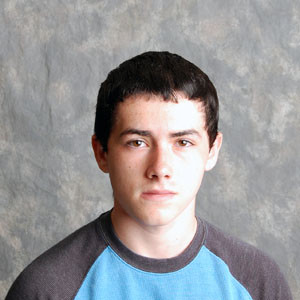 Jimmy Nolter, Staff Reporter

Jimmy is currently a Senior at RB, and participates only in Clarion.  Jimmy played football Freshmen and Sophomore year, but decided to run cross country last year.  He used to wrestle for RB.  There aren't too many activities or clubs here at RB that draw Jimmy's attention.  Mostly he bides his time studying and doing homework for all of his AP classes.
Jimmy does other things than sports though, he plays sumptuous games such as Metro: Last Light, Deadpool, Halo: Reach, and other well known and not so well known games.  Aside from playing video games Jimmy also enjoys anime such as Angel Beats, Desert Punk, Tri-gun, and Gun Grave to pass the time.  Other than enjoying the virtual world Jimmy does embrace reality with his friends by pranking each other.
Jimmy Nolter can be reached at [email protected]