Chromebook pilot classes are the start of something new
1:1 begins affecting RB's curriculum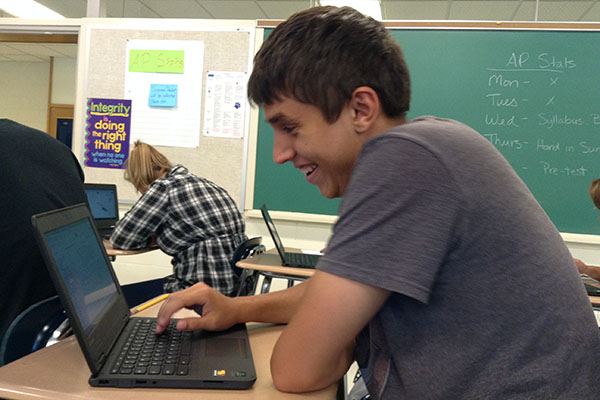 After deciding las year to pursue a 1:1 computing solution, school administration has taken the next step in the process by beginning a pilot program giving Chromebooks to four exclusive courses:  AP Stats, Biology, Economics, and Consumer Economics.
These four courses were selected by application.  All the teachers in each course had to apply to be considered for the use of the Chromebooks.  In order to have enough Chromebooks for several classes to use them at the same time, the school has purchased 257 at a cost of $50,000.
In order to justify the price tag, pilot class teachers are integrating Chromebooks into their lessons on a daily basis.  Before these devices came to RB, these teachers would have had to bring their classes to individual computer labs to conduct a technology-related lesson.
AP Biology teacher Michelle Koehler said, "[Chromebooks] will definitely help with labs."
Chromebooks allow students to instantly share information with the teacher and to be able to ask questions without having to leave their classroom.  AP Stats teacher Sandy Czajka has also begun using them with her class.  So far they've used Chromebooks to look at a study of the 2012 presidential polls, birth rates in countries across the world over an extended period of time, and to take online quizzes.
If the pilot expands and each student is given a Chromebook over the next several years, students will be able to accomplish computing tasks without having to head to the lab.  This instant access has already benefitted AP Stats.  Czajka noted that students have been able to perform online activities quickly and efficiently in class that otherwise would have been done in a lab.  This has allowed Czajka to cut out wasted time getting students organized, getting them to the lab, and getting them logged in to start an activity.
The current plan is for the incoming freshman class to receive Chromebooks next year, and then for every student to receive Chromebooks during the 2016-17 school year.  Unlike in the pilot program, where the Chromebooks still stay at school, students would be able to bring their Chromebooks home at night.
A successful 1:1 program does not only depend on having the physical Chromebook.  Chromebooks require constant Internet connections.  With every student and every teacher potentially using the network at the same time, the school has needed to plan to improve its bandwidth to maintain a high speed connection.
Technology Director Mike Connors said, "We've been upgrading our bandwidth every year.  And we use two vendors, so that if one goes down, the other will still be up."
In this way the school can not only guarantee a good Internet connection for all students, but can also ensure that, if one server goes down because a storm, for example, students will still be able to continue with class as they'll be switched to the next server.
Even though the Chromebooks are a new and sudden change, students and teachers alike are excited to be able to expand their horizons with this new technology and cannot wait to be able to use this new tool in class.
Leave a Comment
About the Contributors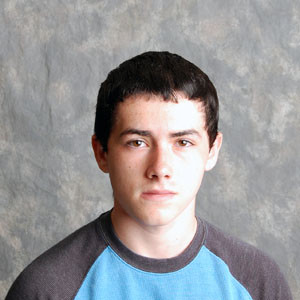 Jimmy Nolter, Staff Reporter
Jimmy is currently a Senior at RB, and participates only in Clarion.  Jimmy played football Freshmen and Sophomore year, but decided to run cross country...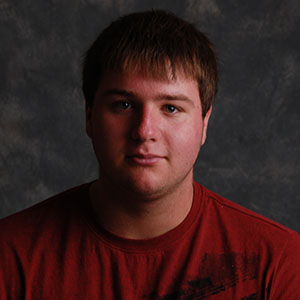 Nick Kaczmarek, Staff Reporter
Nick is a senior at RB. He loves to fight crime and direct traffic while holding a slow down sign. If you catch him in the moment you could see him whipping...