Every Student Has A Story: Taking RB by storm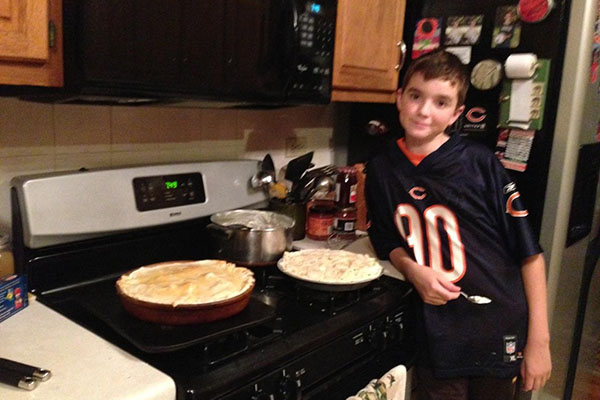 Hang on for a minute...we're trying to find some more stories you might like.

Most freshmen come to RB timid or afraid, not sure what to expect. Erik Robertson did just the opposite.
Robertson had a pretty clear idea of what he wanted to do during high school, participating in activities and clubs that include Marching Band, Student Association, Young Life, potentially Scholastic Bowl and tennis.
"I felt confident. It wasn't that big of a change from middle school. Both my siblings went here so I knew what to expect," Robertson said.
Of the various activities, music has taken center stage for Robertson.
"I have played the saxophone for five years now, and I plan to continue it all four years of high school," Robertson said. "I wanted to play because there were only eight spots available, and I figured, hey, since there are only eight spots it's gotta be pretty cool."
While he plays whatever the conductor directs, Erik certainly has some musical preferences.
"Surge in sixth grade has been my favorite song to play, and the hardest would probably be Aztec Fire, which we will play at the Half Time show. It's difficult because we need to memorize it as well," he said.
Robertson also has a passion for cooking. He has been cooking for years, and he has cooked a multitude of different foods.
"The most recent food I've made was apple cider doughnuts. They weren't very difficult to make. I also made a glaze for them that was really good. My favorite food to cook is Rahm Scnitzel, meat that is pounded out and breaded, and then fried. Rahm is pork. I really enjoy the challenge," he said.
Despite all of the fancy cooking, Robertson's favorite food is still a good bowl of soup, be it tomato, chicken, or something more adventurous.
"Think about it, soup is just really versatile," Robertson said.
Robertson would like to pursue a career as a chef, but he realizes this idea could change during his high school career.
Robertson enjoys these upcoming months the most in the year, especially Christmastime.
"I really like all the lights and cheer around Christmastime. The snow is great as well. The festivities are wonderful," he said.
When asked to describe himself in one word/ phrase, Robertson struggled to pinpoint the exact term.
"Maybe laid-back or easy-going? I'm not that serious. I take life as it comes at me," he said.
So while many students come to high school with no idea of what to expect, and very timid, Erik Robertson defies the average incoming freshman, choosing to take RB by storm, with confidence and a plan.
About the Writer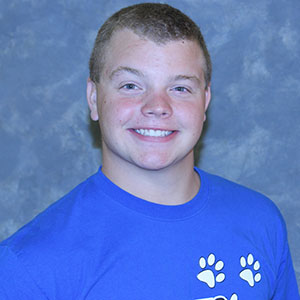 Robby Filec, Staff Reporter

They, (they being doomsayers,) were wrong. They, (the same people,) said the world was going to end in 2012. They, (yes the very same people,) did not realize that 2014-2015 would be Robby Filec's last year of Clarion, and that the world would  end a few years later than planned. Unless he can do something about it… Along with his older, vast array of super powers, he gained new powers after being pushed into radioactive waste by Niko Radicanin, (which is a long story.) These powers include the ability to stuff cupcakes whole into his mouth, quote movies excessively, and sing in the shower, which may give him an edge in saving the world from total destruction.
Robby Filec is a senior (or in 12th grade,) at Riverside Brookfield High School and obviously works on Clarion. He is the President of Student Association Exeecutive Board. He is also very active in Young Life and owns his own landscaping company. (He does free estimates for people in the Riverside Brookfield area.) Filec enjoys spending time with his family and has a younger but taller brother (Frankie,) at RB. Filec is unable to believe how fast time has flown since he wrote his first staff profile just three years ago. He is excited to make his last year in Clarion and at RB a memorable one.
He can be contacted by [email protected]