Close, but not enough
Girls' volleyball wins against Willowbrook, loses to York in Regionals
Hang on for a minute...we're trying to find some more stories you might like.

After an intense regional game against Willowbrook Tuesday night, the girls' volleyball season came to a close in a loss  to York on Thursday.
Against Willbrook, each set came down to the wire, but the ladies pulled out a win with help from their tremendous team chemistry.  The final score of the first set was 25-23.  Dana Rettke and Natalie Wanner contributed greatly to the win.  The second set was another nail-biter.  The girls from Willowbrook kept it close, but the lady Bulldogs were not going to be denied and have to face a third set.  The match ended 25-22 in RB's favor.
The win over the Willowbrook Warriors sent RB to the Regional Final against the York Dukes.  In the game, held in the RB gymnasium, RB's girls just did not have enough left in the tank.  The lady Bulldogs lost in two sets, 25-17 and 25-19.
Still Coach Dan Bonarigo saw cause for optimism about the team and the season.
"We definitely overachieved this year," he said.
Despite the loss, Bonarigo understands how close games in important situations can help build the future of the team.
"We got a lot of experience this year," he said.  "And that will help our sophomores and juniors who are coming back."
About the Writers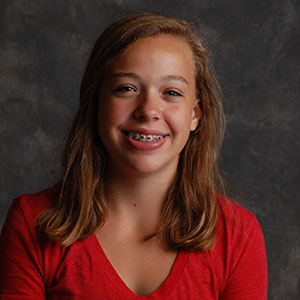 Rachel Magee, Staff Reporter

Rachel Magee is a sophmore at RBHS this year. Rachel is a very dedicated reporter. She will go to great lengths for a story, even if it means being chased by a deer. On weekends, instead of going out, Rachel spends her time watching Netflix and eating popcorn.
This is Rachel's first year on Clarion. She is involved varsity girls tennis and track. Also, she is involved in chamber choir. To contact Rachel, email her at [email protected]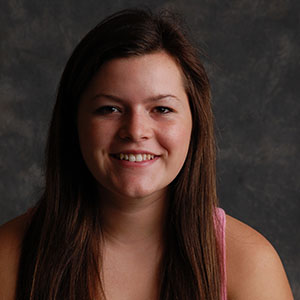 Cameron Shaw, Staff Reporter

Cameron Shaw is the first celebrity to ever attend Riverside Brookfield High School. She was supposed to go to East High to be a wildcat like the rest of the High School Musical crew, but she decided otherwise. Being in a long distance relationship with her husband, Adam Levine can be quite difficult sometimes, but she manages to see him every weekend after her school work, and her Clarion stories are finished. Shaw is also very fond of the movie, Frozen, and tweeting about the queen herself, Beyoncé. Cameron and her friends also love watching vines about adding 9 + 10, every Wednesday night.
Cameron Shaw has joined the Clarion staff during the year 2014-2015, as a Staff Reporter. She is also involved in Chamber Choir, Varsity Girls Golf and Varisty Girls Softball. If you need to contact Cameron Shaw for any reason, please email her at [email protected]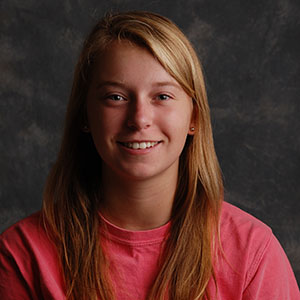 Caitie Rusen, Staff Reporter

Caitie Rusen is a big bad Senior at RB and stands at a strong height of five foot, one inch. She loves taking long walks through nature. Rusen is a naturally sarcastic type of gal and loves to 'lol' with her friends.
Rusen is in her first year of being a Clarion staff reporter. Sports is her life so Rusen participates in the RB girls varsity basketball and softball teams. She is very involved in Young Life and she is a member of NHS. So basically Caitie Rusen is livin' the dream. If you need to contact her, you can do so at [email protected]