Girls' basketball season ends at Regionals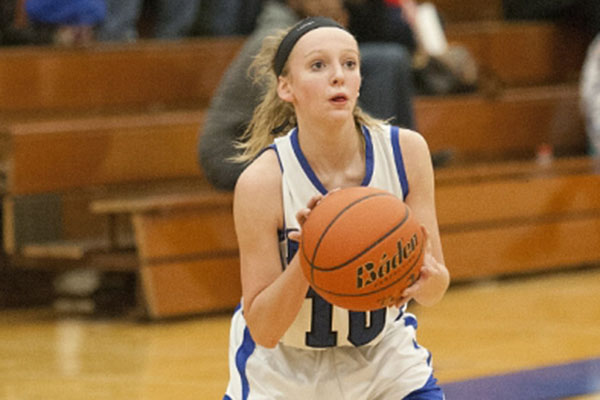 On Wednesday, February 16, the varsity girls' basketball team lost 44-57.  This marks the end of their season, however this is not all a bad thing, seeing how well they performed.  Their record was 20-11 in their regular season, and 10-2 in conference, a very respectable record for any team.
"This greatly exceeded my expectations," said Head Coach Till.
One of the challenges, that Coach Till has experienced is keeping the girls focused and energized, which this year wasn't a problem. Since the team has a had such a successful season, "I don't feel morale will be negatively affected," he says.
Their final athlete of the week, Samantha Bloom, was able to score 160 points in the last eight games, which is about 20 points per game, however, her highest scoring game she was able to score 26 points.  Her average for steals was 3.0, 3.1 for her rebound average, and she also had a 3.0 assist average.  Without Bloom's contributions the Bulldogs may not have been able to achieve their fantastic record.