NHS… NSHSS… Which one is best?
Examining how the National Honor Society and The National Society of High School Scholars compare to one another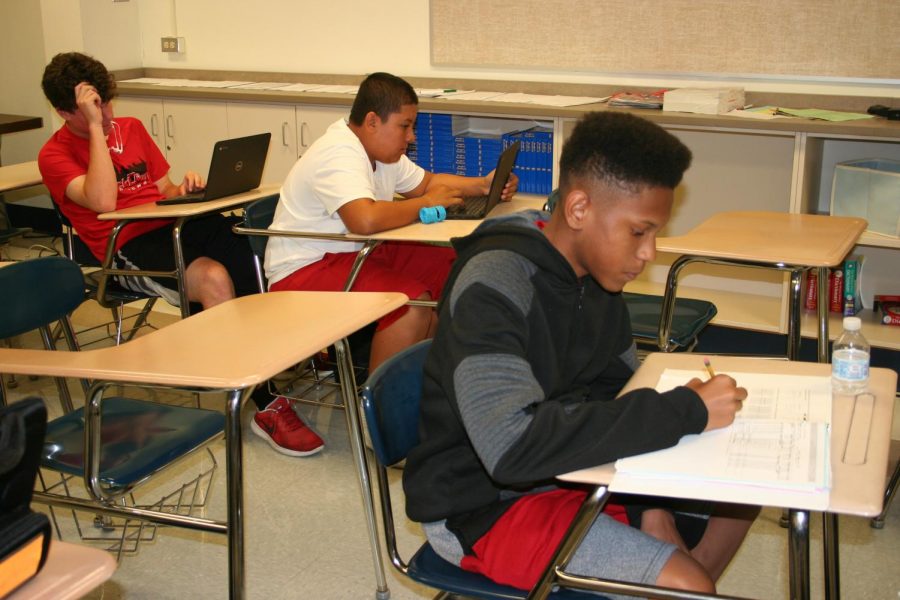 Lately, a trend has been developing in which students receive letters saying they are eligible for induction into the National Society High School Scholars (NSHSS). Most students who receive the letter do not know what the organization is and confuse it with the National Honor Society (NHS). The students do not typically know what the requirements of induction are or even who nominated them. Although the two organizations are very different, they could easily be confused as the same honor society.
The leadership or service requirements of NSHSS are unknown, and it is unclear whether or not there is an aspect of this type. To meet the academic requirement, a student must achieve one of the following: have a 3.5 cumulative GPA (on a 4.0 Scale) or higher, score a 1280 or higher on the SAT, score a 1150 or higher on the PSAT,  score a 4 or higher on an AP exam, or be in the top 10% of your class.
The qualifications for NHS are clear as well. Applicants must meet the four pillars of NHS: scholarship, service, leadership, and character. Scholarship entails having a 3.5 or higher GPA. Service includes making contributions to the community without compensation. Leadership regards being resourceful, contributing ideas, and solving problems. Honesty, reliability, and respect for others are required for NHS service pillar.
The websites of both organizations are very similar. In addition, the logos of the organizations are very similar. The main difference is the fee: there is a $75 membership fee for NSHSS, and there is no fee for NHS.
NHS is typically a trusted organization, but the NSHSS does not have a positive or negative reputation. Even students who are inducted do not know much about the organization.
NSHSS does not have individual chapters at schools, but teachers can nominate a student online. NHS, however, begins with selecting students that meet the academic requirements and then allows those chosen students to apply. A board with a representative of every department (science, social studies, world language, etc.) reviews every application and determines whether or not a student meets the four pillars of the NHS.
In the RBHS chapter, the main service provided is the Homework Hangout. It is a free tutoring service every Monday through Thursday from 3:00- 4:00 pm in the cafeteria. Students can get help from NHS certified tutors.
"I want people to know that NHS is a good organization that does good work throughout the school, and we try to make RB a better place, whether it's through service or fundraising or general things that we do. We try to help out the community," said Josh Ranft, the NHS Director of Communications at RB.
Considering that there are no individual chapters for NSHSS, service cannot be conducted within individual schools, making the purpose of the organization unclear. Whether it is purely a society to recognize academic achievements or an organization to make money is up to question.
"My concern with the fake honor society [NSHSS] is that it might be looked at as something potentially negative on a college application…  I would hate for a family to pay money to get inducted into something and to fall for the trick… I would be sad that someone would waste their money on it. Also, the fact that colleges might know about it, and it might delegitimize your college application if you have it on there," said Carolyn Tomecek, the sponsor of NHS at RBHS.
About the Contributors
Claire Harrison, Editor
Claire Harrison is a sophomore at Riverside Brookfield High School. She was the sitting president of Liechtenstein and is currently on leave from the World...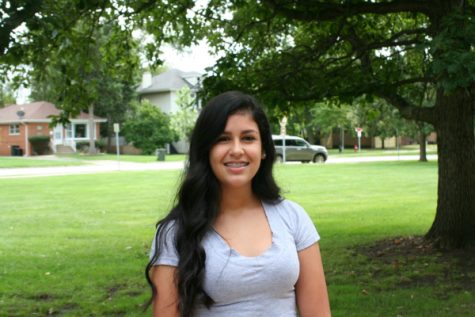 Lexi Soto, Staff Reporter
Lexi Soto loves to skydive, fight off ninjas, and she enjoys taxidermy. In her spare time she volunteers at Seattle Grace Hospital, with her friends McDreamy...