Students' brains now being censored
APRIL FOOL'S DISCLAIMER:
The story below is intended as humor only and is not intended to be accurate.  All RB community participants in the story provided written permission for their names to appear.
On April 12th, 2011, Riverside Brookfield High school will be installing a new filter for students. This new filter does not affect the Internet usage or the expansive selection of books available to students. It affects behavior on school grounds altogether. This new filter will affect student language.
You read that right. Student speech will now be censored with loud audible beeps much like the ones on television. What words will be censored you ask? Well in order to keep the language of students clean any word that begins with the letters "A-Z".
Everyone on school grounds is now required to speak in binary code.
When asked about the upcoming changes a student who wished to stay anonymous, said "01101000 01111001 01110000 01110010 01100010 01100101 01100101 01110000 01110010 01100011 01101100 01110101 01100010 01100101 00001101 00001010 "
This translates into "Hyprbprclube."
Obviously some students need a little more practice. Practice is advised.
The student body will be facing some very drastic changes this year. The transition will not be easy but the school board is confident that students will adapt this year.
On this page is a practice set to get the student, as well as the teacher, population started.
01000001 01110000 01110010 01101001 01101100 00100000 01000110 01101111 01101111 01101100 01110011 00100001
If you wish to practice your binary code even more visit this translator:
http://www.qbit.it/lab/bintext.php?text=&enc=Encode+text+to+binary+code
About the Writer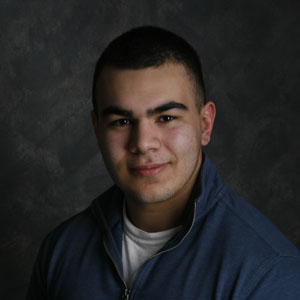 Nick Kirkines, A&E Editor
In his third and last year in Clarion, Nick Kirkines returns in his first ever Editorship capacity. As A&E Editor he is responsible for insuring the...