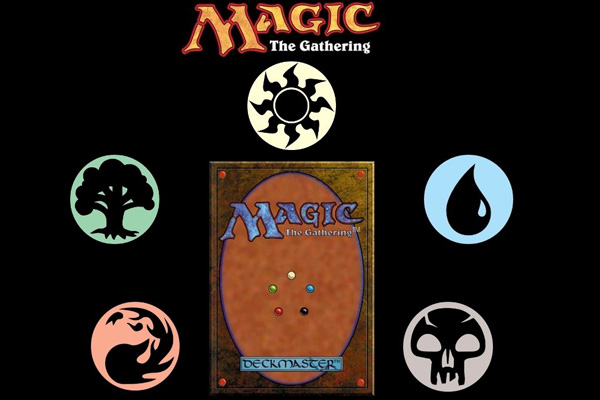 Magic the Gathering
February 18, 2014
Magic: The Gathering is an amazing card game where you build your deck to fight others and determine who's victorious.  Lead a holy army of angels to smite the unrighteous vampires or lead a pack of animals against the mighty dragons of the mountains.  You choose your troops and lead them to victory.
Magic: The Gathering is more than just a boring card game, it's an adventure.  You're able to escape into the world of Innistrad where you can be the leader of 20 Humans Clerics, Soldiers, and even an Angel and walk from town to town chasing down demons and exorcising them from the cities they rule over; and you shine light into the darkness that the vampires create and provide hope for people.  Magic allows you to escape into a new world where you battle your friends and fight for your morals.  
Aside from the adventure and freedom of the game, the artwork on some of the cards is just that – artwork.  Cards like Angelic Destiny or Blightwood Spider have such vivid and lucid detail, that it's worth getting the cards just for their artwork.  There is a surprising amount of detail that goes into some cards and you just stare at it, amazed that so much could be fitted into such little space.
Magic is also not a very complicated game to play.  It's very easy to learn on the fly and most beginners understand the basic rules for the game before their first game is even over.  Even though the rules are simple and straightforward, allowing for a smooth gameplay, the game isn't boring, no two games are ever the same.  Two people can play each other with the same exact deck 100 times, and out of those 100 games there will be no two games that are alike.  Some games will be fast and over in a few turns while others could last an hour, the possibilities are just endless.  Magic can also be played with any number of players, whether you're having a huge free-for-all or a large team v. team battle, anyone and everyone can be included.
Overall Magic isn't just some random card game, it becomes a part of who you are.  You start out with a single game borrowing somebody's deck, then you realize that the game is incredibly fun, so you decide to build your own deck.  As you play more and more, you build better and stronger decks and you collect and save more and more cards until one day, you realize that one game has turned into a major hobby that you enjoy playing with your friends.