Hayes and Cassens reflection: Reflecting on their many years of teaching
December 13, 2016
2017 is just around the corner, and a tradition nearly everyone participates in is to reflect back on the prior year and set new goals to improve the upcoming year. Two English teachers, Wendy Cassens and Kimberly Hayes, both have been serving at this school for a combined 50 years and have dedicated most of their teaching career to RBHS. We asked them to reflect on teaching when they started versus teaching now.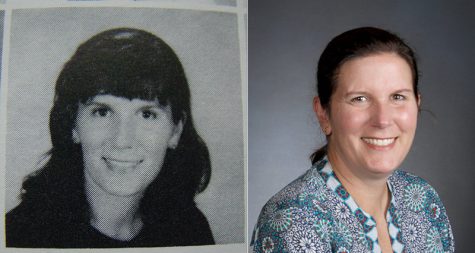 "Some things are the same. [For example,] students don't like being told what to read and write about," Cassens said.
Many things have changed for the two teachers, such as the use of technology. Like anything new, the introduction of technology into the classroom has both helped some problems while presenting others.
"What's different is the number of distractions that dissuade them from their work. Technology has caused some problems, but it has also helped. Students can now look up things at the touch of their fingertips," Cassens said.
Both Cassens and Hayes have also developed new teaching techniques. However, some teachers have stayed with the same process they have used for most of the years they have been teaching.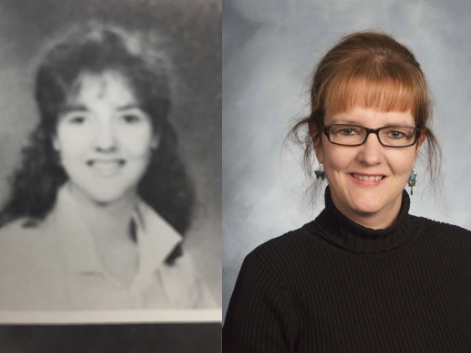 "Throughout the years, the profession [of teaching] has tried to become more student-centered and less lecture-based. The one-to-one technology has certainly been a change all of us are adjusting to," Hayes said.
In order to have students enjoy learning, a teacher needs to be active and willing to give the students a chance to guide their learning, according to Mrs. Cassens.
"You can't just have a teacher centered-classroom if you want the students to be engaged with the class. There is a certain complication… students become entertained very often," Cassens said. "Sometimes they think the difficult work is not worth their time."
One goal of teaching is to make sure your students leave the classroom with more knowledge that they came in with. Both teachers believe that their teaching methods have changed, and not so much the students.
"What has changed is not so much the students, but how people view the teachers. Lots of people don't believe we're professionals," Cassens said.
Many teachers like Hayes hope to improve just a much as their students, and always hope their students strive for success.
"I've always strived to help students grow as writers and to delight in well-written literature. That goal remains, because writing is still so important. I just hope I've grown in doing a better job at that," said Hayes.
Teachers are always working to help their students perform and learn in the best way they can. Students do not change very much; however, it seems that the way a teacher thinks, teaches, and acts in a classroom has certainly changed over the years.