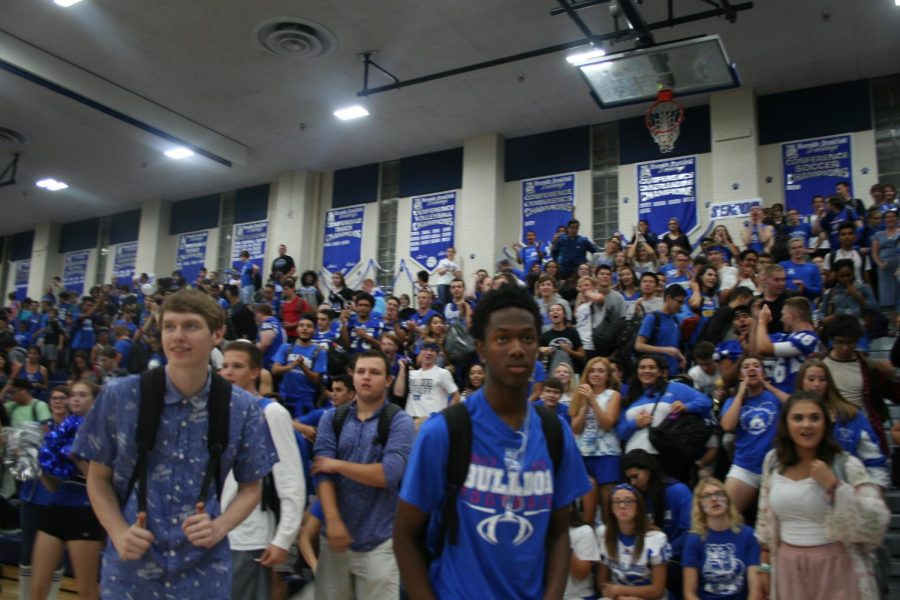 …from someone who doesn't care
The supreme lack of school spirit present in RB isn't entirely because of people who don't care about school spirit, but more about the lack of free time that students have.
Often times students spend most of their time at home doing homework, writing essays, and studying for the next big test they must take. Most students would love to go to sporting events with their friends and enjoy themselves, but their workload often simply won't permit that.
Some students also don't find the sporting events exciting. There isn't very much to do except getting food and cheering our home team on. However, in this age of technology, students view their time as better spent elsewhere.
Students must focus primarily on their futures. The lack of school spirit should not discourage those within the sports programs, as many within the sports programs will find school spirit during college. So why not enjoy the sport while you can without worrying about other people's opinions?
School spirit can also be shown in other ways such as participating in after school activities or taking classes such as Clarion or Rouser. Participating within these programs is also appealing to students, as it looks good on college applications.
School spirit can also be very tiring for some students. Because of this, the lack of school spirit can actually help certain students who don't like big crowds and events. These students who would normally avoid big events, such as football games and basketball games, may be persuaded to come if the crowds aren't huge and rowdy. 
In conclusion, while school spirit can inspire students, its existence is not crucial to the success of students everywhere.