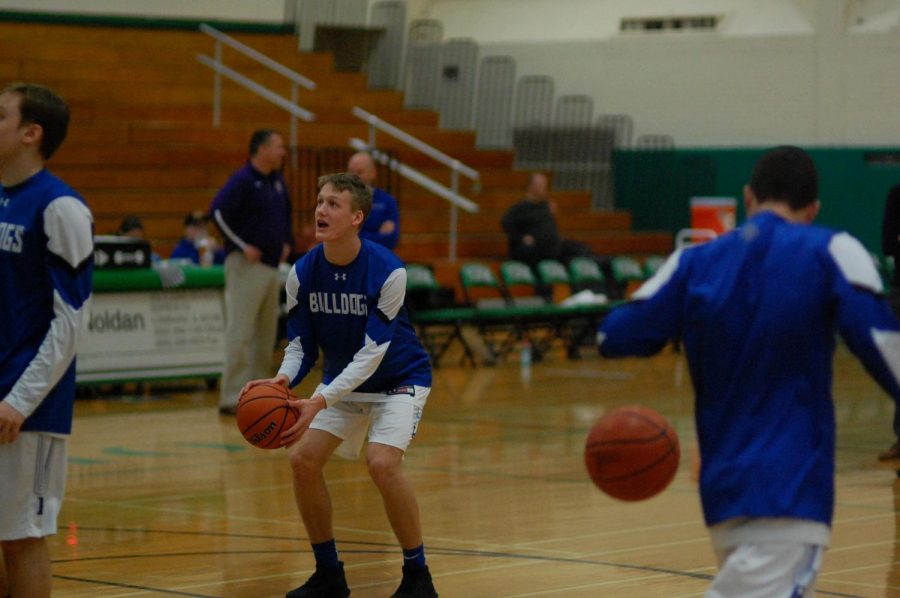 Andrew Veon
As one of only two returning starters this year for the RB boy's varsity basketball team, 6'6'' senior Andrew Veon has been a standout player in multiple ways. The Bulldogs, who finished with a record of 28-5 had many notable achievements this season, including the best record in RB Basketball history, a conference championship, and multiple tournament wins. 
Veon lead the Bulldogs in multiple aspects of the game, including rebounds and points. Notable games included Oak Park in which he had 21 points and 11 rebounds, along with another game in which he had 20 points and 9 rebounds against rival Lyons Township.
"Andrew played great, he lead us in rebounding. He's one of our leading scorers, and one of our most dominant guys on offense," explained head coach Mike Reingruber.
Many of the players this year were seniors, with experience and chemistry that has formed throughout years of playing together. Veon will now continue his athletic career in college at Roosevelt University in Chicago.