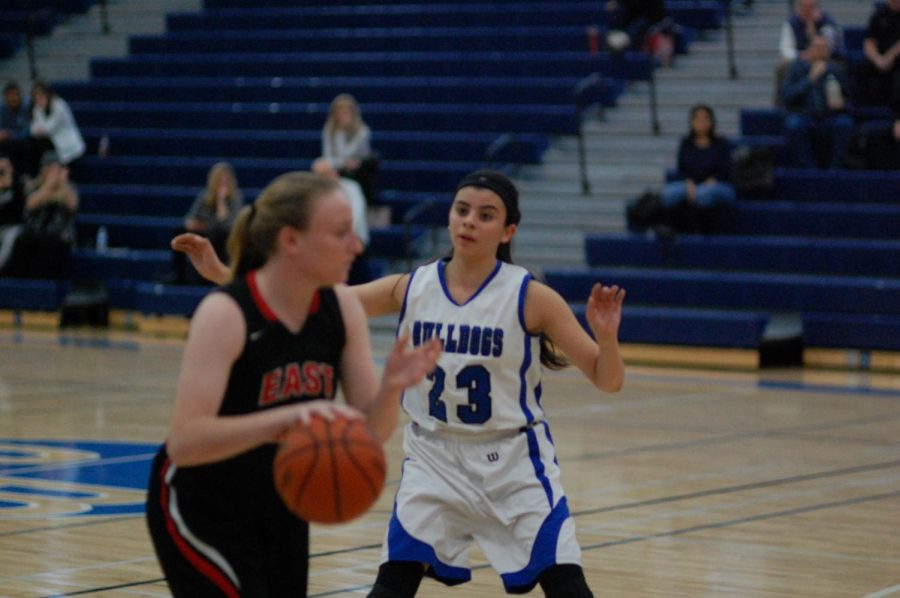 Angelina Ocampo
Transferring out of RB right after the basketball season ended, sophomore Angelina Ocampo left behind a big impact as a  member of the girls' varsity basketball team. Now that Ocampo will not return next year, the bulldogs' will need to rely on their returning players to continue on strong.
"We had four all-conference players this year, unfortunately Angelina being gone this year will hurt because she was an all-conference player," said coach Dallas Till.
Ocampo was not a starter, but brought a lot of energy when she came off the bench, and shot the ball very frequently.
"She's a fairly short player, but she played taller than she was, she was a good rebounder for us," explained Till.
Next year, the bulldogs' will rely on many returning conference players, including Brenna Loftus and Sarah JnoBaptiste. Sophomores are also expected to rise up and adjust to the varsity level.