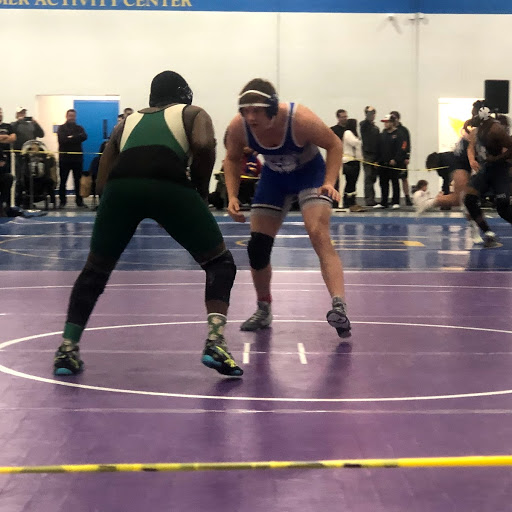 Dominick Rowe
Earning all-conference honors for the second year in a row, returning veteran wrestler Dominick Rowe has competed through ups and downs to become one of RB's premiere wrestlers. As a senior he hoped to finish the year strong as he will not continue to wrestle after high school.
His season started with injury, as he was recovering with a sprained joint. Having the eagerness to return, Rowe came back and has been a positive leader for younger wrestlers on the team.
"Dominick has been a positive leader and role model for the younger wrestlers on the team.  Through his hard work, he finished as runner-up at the regional tournament qualifying for the sectional tournament," explained head coach Nicholas Curby.
At the sectional tournament, the top four wrestlers will qualify for the state meet. Through his four years of wrestling. Rowe has learned to respect the sport and it's toughness.
"My experience as a wrestler taught me that it is one of the hardest sports you can participate in, because of that it builds character and teaches wrestlers important life lessons such as determination to compete at 100 percent effort through adversity on and off the mat," said Rowe.
Looking back, Rowe remembered a lot of good times that he had with his teammates. Just because they competed individually didn't mean that they did not go through the season as a team.  
"The team and I competed well this season, especially in bigger tournaments, although we compete individually, we support each other through wins and losses. We had four all-conference wrestlers on varsity," explained Rowe.