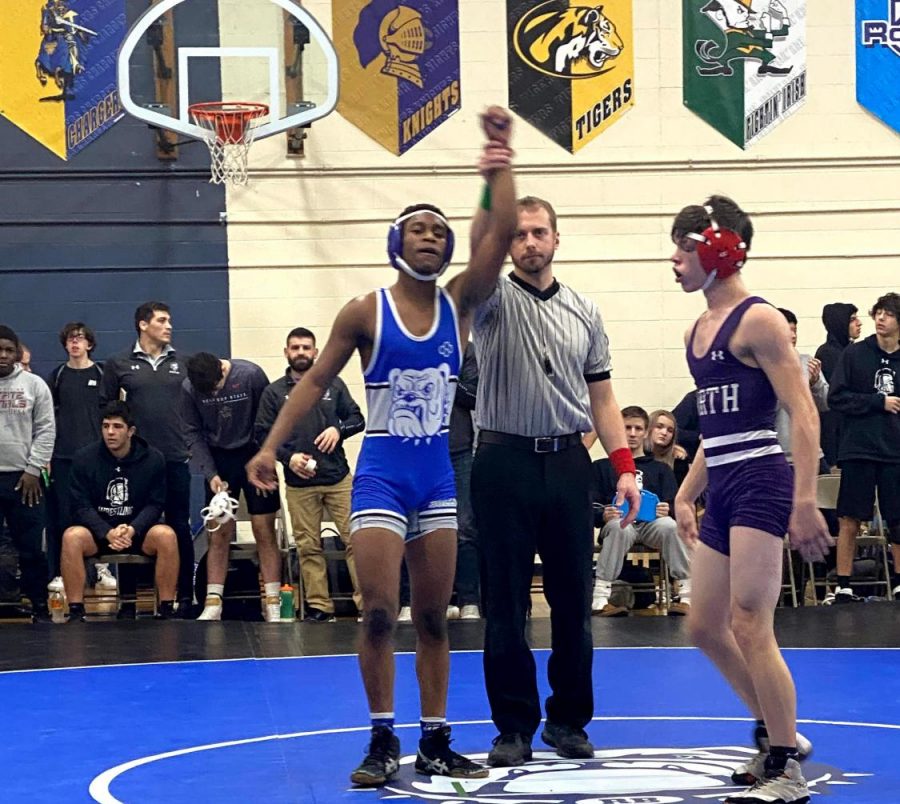 Photo courtesy of Corey Dishmon
Wrestling: Corey Dishmon
Senior Corey Dishmon is a seasoned high school wrestler. Dishmon has been wrestling since he was a freshman, though he wasn't originally planning to, he says that Coach Lommatzsch thought he would be good at it. However, Dishmon says that within a few weeks he really liked it. 
"A few weeks later I actually liked it, so to this day I'm still doing it." Dishmon said.
Dishmon says going into a match he doesn't like to think too much. It's a strategy that he says has taken two years to develop. Dishmon can recall a specific match his sophomore year when he went up against a wrestler from Reavis High School. He went into the match expecting to lose.
"Honestly before I even went into the match I told myself I was going to lose, so I lost, but then afterwards I was like I could've won and that's what kind of got me into the mindset." Dishmon said.