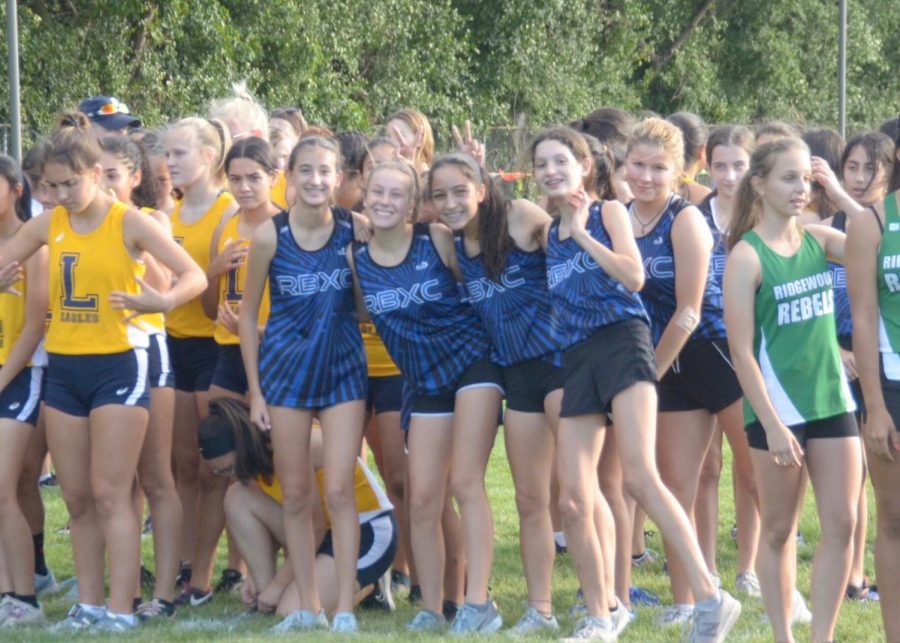 Photo courtesy of Molly Raymond
Girls Cross Country: Molly Raymond
Sophomore Molly Raymond has been a part of the girls cross country team at Riverside Brookfield High School for the past two years. Raymond plans on practicing the sport throughout the rest of her high school career.  She decided to join the team because her brother, Connor Raymond, was on the team previously. Cross country is Raymond's favorite sport out of all of the sports she has tried in the past. Her favorite part about the sport is the team camaraderie the girls share. 
"The team is fun, and it is a good way to make new friends," said Raymond. 
Cross country uses a lot of physical strength and endurance, but the team is what makes the sport enjoyable. The girls are very close and it is a great environment to be a part of. 
However, if you have never been a part of a cross country team before, Raymond does not recommend joining the sport. Even though she has made so many friends through the cross country team, there is a lot of work that goes into it that may be hard for newcomers. 
"It's just running, and it's nothing more than that," said Raymond. 
Raymond's favorite experience she had was when the girls stayed in a cabin and went to an overnight camp together. The team spends a lot of time bonding together, so they are able to build a very strong team.