Wall of Fame #8: Steve Kielp
January 22, 2014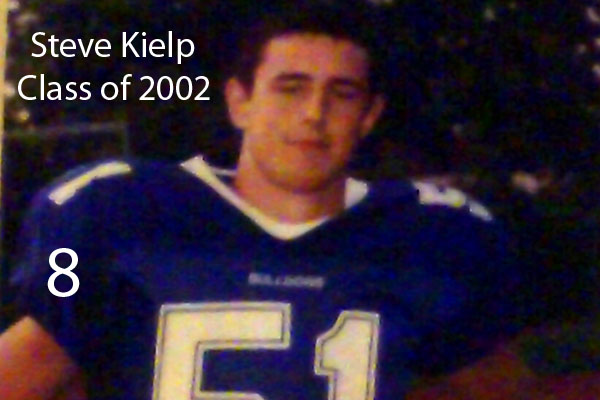 Steve Kielp's senior year was nothing if not memorable.  The year was 2001, and the Bulldogs's defense was somewhat of an after thought, due to the fact that RB had a kid named Tim Brasic returning for his senior season. However, Kielp carried the defense on his back, in the midst of RB's all out areal attack on offense. In 2001 Kielp had 70 tackles, including four sacks, along with two interceptions, although his leadership and prescense were arguably his most valuable attributes  to the team. But unfortunately, in the last game of the season the 6'6 defensive end suffered a crucial injury . Kielp broke his fibula and was out for the Bulldogs's memorable playoff run.
His numerous acolades, including being named to first-team All-State, have secured his legacy as possibly the best defensive player in RB football history.
After high school Kielp went on to play football for Michigan State University.