#3 – Kashimashi
February 27, 2014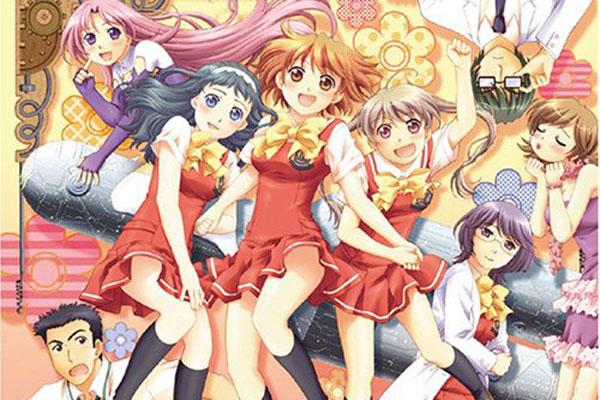 3 – Kashimashi
I have absolutely no reservations or embarrassment in saying that, personally, Kashimashi is my absolute favorite manga. Also, keep in mind that it is the single girliest thing on Earth. Like, really girly. More girly than those "Bratz" commercials. More girly than every single episode of Strawberry Shortcake put together. It's more girly than roller skating with a poodle. Even more girly than that wedding you staged between Ken and Barbie on top of your bed with the Tinkerbell blankets. And I LOVE it. The story line is, simply put, about Hazumu (a boy), a rather feminine gardening nerd who gets crushed by an alien spaceship, but the aliens felt bad so they recreated him, but accidentally made him into a chick. Yay! The girl he loved beforehand, Yasuna, now expresses newfound interest in him, along with his childhood tomboy friend, Tomari. What ensues is one of the most hysterical, heart-warming, and heart-wrenching love triangles in the history of the entire universe. Along the journey, we meet other characters like the ridiculously funny Hitoshi (the alien), the desperate teacher Namiko, the confused Asuta, and several other equally great characters.
As I said, this is pretty girly. And there are several uncomfortable moments as such. Such as Asuta, who has been friends with Hazumu before his gender bender, not knowing how to respond to the fact that he finds the female Hazumu to be super duper hot. Hazumu trying to put on his/her first bra, with the help of Yasuna, made me squirm around uncomfortably in the Border's (yeah, I read it while Borders was still a thing) chairs. Those are two mild examples – there are far more and far weirder scenes to witness. However, while this is super girly and cheesy and mushy and all that romantic comedy jazz, it really seems to be serious and thoughtful at its deepest core. It really dives into the concept of gender neutrality and loving someone for who they are. Yasuna, who could not connect to boys her whole life, can finally feel comfortable around Hazumu because of the switch. Tomari seems to have always had something for Hazumu and might be feeling jealous, because she is now opening herself up for Hazumu. It really got me to think – Tomari had something for Hazumu no matter what, and the fact that Hazumu is a girl now doesn't seem to affect her, in the traditional sense. Yasuna, on the other hand, clearly liked Hazumu to begin with, but it seems that only because of the gender change can she do anything about it. Maybe it's only because he's a girl now, and not because of honest love, that she feels comfortable being intimate with Hazumu. Is that shallow? Should Tomari have done something about it earlier? I could barely tell who I was rooting for because everybody had so many good things that I wanted to see more of. While reading, I got so caught up in the drama, that the gender issue became transparent. It didn't matter if they had all been boys or girls or asparagi, it would have been the same story.
To at least mention it – the art style is, to say the least, a traditional manga. It looks fine. Boys have short spiky hair, girls wear all those school uniforms, blah blah blah. The selling point isn't the art, but the spectacular story I've already fangirled about. Anyway, do give it a spin.