Senior Goodbye: Catherine Jasionowski
May 22, 2014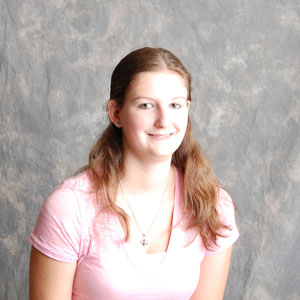 As my time at Riverside Brookfield comes to an end, I take this time to sit back and reflect on the time I've spent here, and the events that have lead me to where I am today. From being on the RB Twirl Team all four years, and two of those years in a Captain position. Having the ability to be a part of National Honors Society, and Erika's Light House. There are many things that I have had the opportunity to do, because my parents and school has given those opportunities to me. I may not have done as much as some other students while I was here, but I did enough to make me happy and that's all that matters. And with one door closing, there is always another door opening.
I have decided to attend Lewis University, Romeoville in the fall. I plan on majoring in secondary education, and a minor in mathematics. I have always enjoyed math, and I also enjoy helping kids. So I believe that becoming a math teacher is the right place to start. I also enjoy dancing, reading, and listening to music. So I intend to continue those things when I go off to school. Yet I didn't want to stay close for school at first, I realized that this school is the one that is right for me. I will be able to stay on campus and have family close it I need them.
Throughout my life I have been many different things. I started off as a Husky, then to a Dolphin. Went back to being a Husky, to become a Cougar. From Cougar, I became a Worrier. To finally end up to where I am now, which is the Bulldog, but I won't be a bulldog for much longer, because soon I will be a Flyer!