Senior Goodbye: Cameron Yarger
May 19, 2015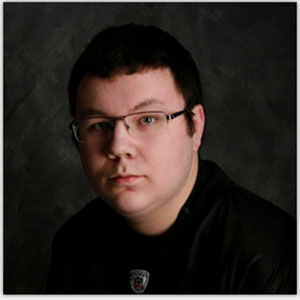 It's hard to think that I'm already a senior writing one of these, I remember in my Sophomore year reading these during my first year of Clarion and thinking that my Senior year was still so far away and now sitting here writing my own kind of bewilders me.
It's been an interesting four years to say the least and I've been blessed enough to spend these four years at such a great school as RB. There's only one things that has stayed the same over my time here or at least three out of four of my years, I've been on staff on Clarion and would never want to change that. Clarion has been a great place for me, it's taught me how to write better, how to handle deadlines and responsibilities, and it even helped me makes some friends that I may not have talked to without being here. Those are real world skills that I'll use for the rest of my life, while I might not use physics equations on a day to day these skills I will.
High school has been just about the most chaotic time of my life, anyone that says it's the best time of a person's life is hopefully wrong because although its had its ups its had its downs to, and I wouldn't trade it for anything. Through the chaos I've learned some of the toughest life lessons and found some of the best people to call my friends and I'm proud of the person I've become. It's hard to think that these are my last couple weeks sitting in this school and this fall I'll be dumped into a whole new environment where I'll have to learn how to live there just like I have here.
Overall thank you to the RB staff that have helped me grow and learn and thank you to all my peers that made it possible.