Senior Goodbye: Nick Kaczmarek
May 19, 2015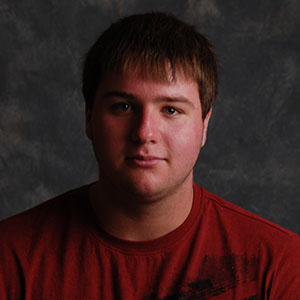 Throughout the four years here at RB, I've had many up's and downs whether it's grades, teachers or classes in general. During high school, one of the main things to do is, yes learn things but not only that, you have to find out who you really are.
At this high school I was able to accomplish this goal, I found out who my true friends are, who would really be there for me after I left for college. In high school you try to figure out what you want to do afterwards, even if you don't that's alright. Knowing what I wanted to since I was like six made it a lot easier.
That being said after high school, I'm going into criminal justice at Southern Illinois Carbondale.  To be honest, as much as I liked being at RB meeting new people, making new friends and having amazing teachers, well for the most part, honestly I can't wait to leave. At college it's going to be different for many reasons, A LOT more people to meet, a much bigger campus, and I'm six – seven hours away from home.
I'll never forget the memories I made at this school whether it be the sports I played, the funny stuff that my friends and I did. It's the people that you will remember not the actions that happened. One main thing that I learned here is get ahead and stay ahead, never fall behind.