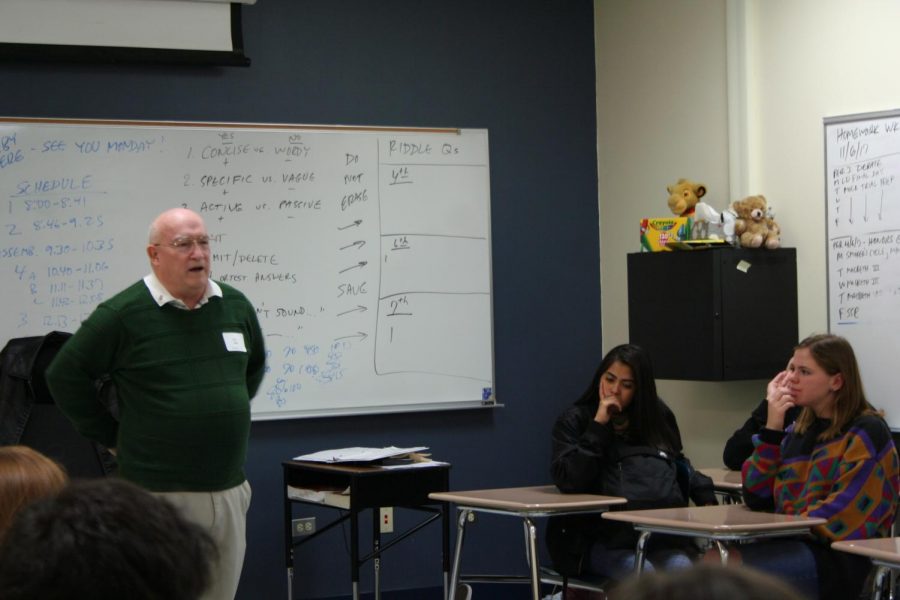 C.P. Hall
C.P. Hall, army veteran of the Vietnam War, remembers his days of service in vivid detail.
In high school, he figured he would enter into service at some point. After graduating from high school in January of 1968, he was called up in April of the same year, and spent the rest of that year serving as a Lieutenant at Fort Lewis military base in Washington.
Here, he was assigned to the 101st airborne division in order to attack the Viet Cong. Hall feels as if his division acted well under pressure.
"They were an awfully good unit. They had a good platoon and we did well together," he says. "We were rather successful."
Understandably, times were tough. According to Hall, you would spend a month in the field with only one change of clothes and food for five days. Hall recalls losing between 25 and 30 pounds during his time. Additionally, Hall details the discrepancies in strategic vision; his position did not allow him to suggest alternate methods of attack or brainstorm different routes.
"First lieutenants don't get to make strategy, unfortunately."
Despite such setbacks, Hall fondly reminisces about his days of service, and suggests that it might be an opportunity for high school students to ponder.
"Right now it's not bad duty, and it's something to consider," he says.
"It is a good place for a career," he adds. "You come out with a pension."  
And yet, during an age in which veterans are finally receiving the praise and attention they rightfully deserve, Hall remains humble and generally grateful for his experiences during the Vietnam war.
"I was not a hero. I did nothing heroic that I was aware of."