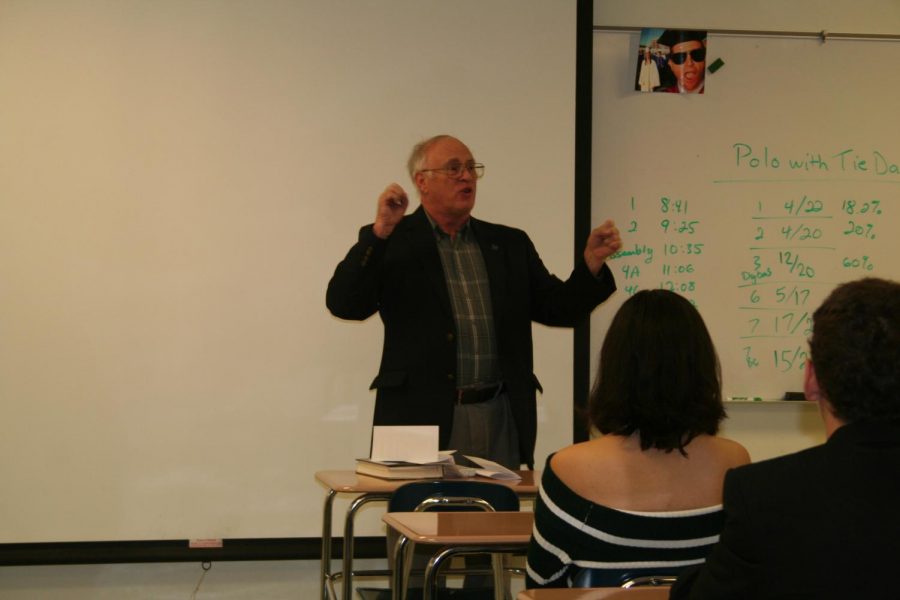 Henry Kannry
Henry Kannry is a veteran who is very familiar with Riverside Brookfield High School and the middle school Hauser Jr. High. He used to teach at RB and he also coached Track for a couple of years. He worked with other coaches in Track like Tim Olson and Larry Forberg. Not too long after, Kannry decided to volunteer to be in the military.
He had to go through basic training from when he was in the military. Such as doing laundry and making his own bed. These actions would show how disciplined the soldiers were.
Kannry served in the Air Force from 1966 to 1970. It was the height of the Vietnam War. He has been to Turkey and Japan throughout those four years. He was in Turkey for eighteen months and in Japan for fifteen months. Throughout the four years, he kept in touch with his family by writing letters.
When he was in the Air Force, he was in a division called the Security Service. He learned how to monitor radio control and much more material.
"It was difficult but it made me feel like a spy. I also learned about coding and how to intercept radio signals from the enemy," said Kannry.
Kannry also worked for the NSA ( National Security Agency). In Mississippi, he became a Morse Code Operator. After Mississippi, Kannry went to Texas and learned more about radio interception and frequencies. When he returned home in 1970, he wasn't greeted with kindness.
 "People were yelling while others even spat and threw items," said Kannry.
" The military are the new heroes," Kannry said.
Even though he was in the military, Kannry has never seen anything dramatically graphic. He has never been shot at and he has always had a place to sleep. Sometimes, he even got his own room. The only thing he witnessed was a group of Japanese students protesting.
"There's more to the military then breaking things and killing people," Kannry said.
This man has learned multiple things from being in the military. He knows that it is very life changing. He started to appreciate little things even more than usual.
"Having a bond and working with each other is very important when you're in the military. If one person fails, then the whole team does," Kannry said. "Everything is teammates in the military."
Kannry has a lot of funny memories. Kannry recalled that one time someone accidentally ordered 5 car loads of pumpkin pie.
"Military is pretty humorous all of the time," Kannry said.
To this day, Kannry has stayed in touch with his friends from military. Even though they are spread out all over the country, once in awhile these men bump into each other and share what they have been up to.