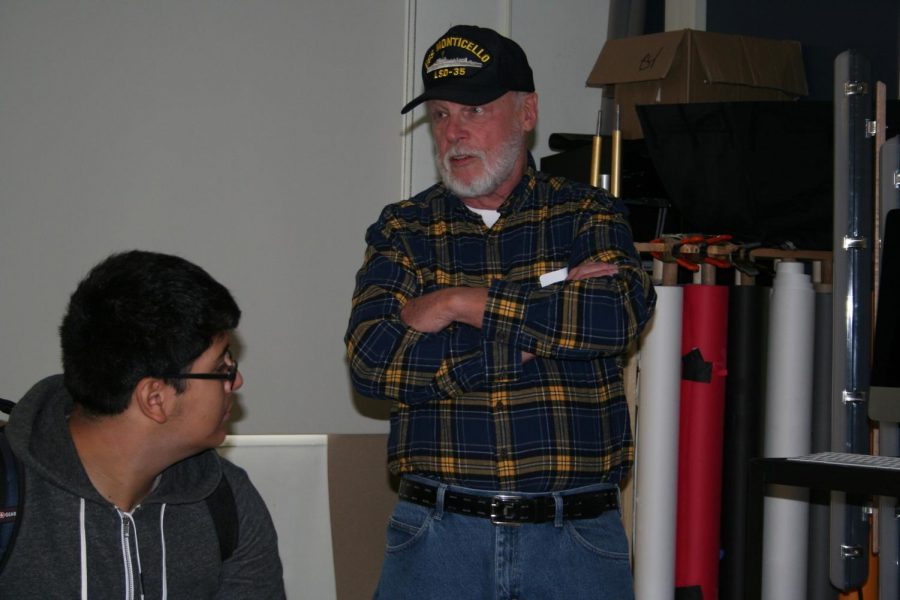 Leigh Holzwart
For many people, being away from home for more than a year can have a toll. But for one veteran, a ship called the Monticello was his home for a few years. Leigh Holzwart is a Vietnam veteran who was always considering joining. Although having a good chance at being drafted in, Holzwart decided to enlist instead.
"I had a high draft number, which was 256," said Holzwart, "but I enlisted rather than getting drafted so that way I could have my choice."
During his 10 year campaign in the armed forces, Holzwart had seen many different countries, cities, and other beautiful places. This includes places like Hong Kong.
"If you visit Hong Kong, the best place to go is Kowloon. It's very beautiful, and it's also very quiet," said Holzwart.
Holzwart didn't join just for the fun of it. Being in the armed forces runs in the family as well.
"I've had a history of veterans," Holzwart said, "My dad was in World War Two, and his two brothers. My mom's brother was in World War Two and in the Philippines, who was a medic."
Holzwart is not only a veteran in the armed forces. He's a veteran at RB, after going here during the 1960s. He talked about what his sports were like compared to now.
"I tried out [for the football team] my freshman year and I had allergies so I couldn't do it," said Holzwart. "I went into track and field, which was good."
Reflecting on his years in life, Holzwart had an important message for our younger generation.
"It was a lot more different growing up back then," said Holzwart, "What we had was a lot more respect for everything back then than it is now. Hopefully everything will be corrected when you guys are older. You've got to make the most of life because life is too short."