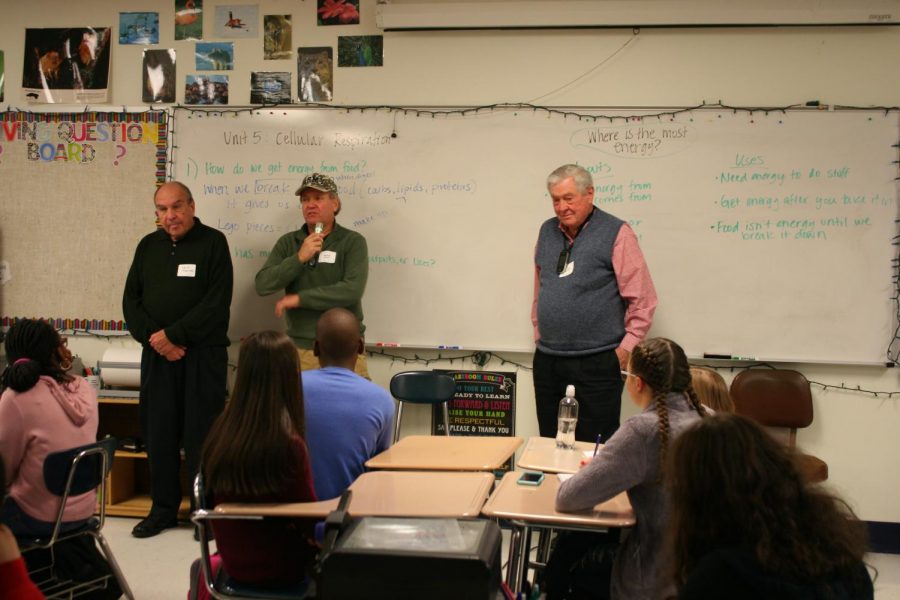 Michael Sammon
Michael Sammon, an Army veteran who served in the Vietnam War for a year, was attached to the Marines. Sammon went to law school, but in law school he was commissioned, so he had a two-year commitment to the army. When he was 24 years old, Sammon went on active duty as a lieutenant. He ended up being stationed in Georgia. During his first eight months, he spent a lot of time as a defense attorney in military court defending individuals who were going through the process of being court martialed.
"My experience was not what I expected it to be," said Sammon. "That happens a lot when you're in the service. It's hard to predict what the future is gonna be."
When he was stationed in Chu Lai, South Vietnam, he was part of the Seventh Marine regiment. He described the work as challenging and scary.
"On the first evening, my platoon was at the Seventh Marine headquarters. We were told not to worry when we heard artillery firing out. But about an hour after dark, my administrative officer turned to me and said, 'Mike, that's not outgoing. That's incoming.' So as we dove out of our tent, we could see the mortar rounds from the enemy are just walking up the hill," said Sammon.
Every now and then Sammon and his platoon would get shot at. On one search and destroy mission, he hopped out of a helicopter under fire into a battlefield. The Marines were on a hill and the Vietcongs were down below. After about a half-and-hour, air support was called in.
"Two phantom jets come over the hill close enough you can feel like you can touch them… They let the rockets and napalm go. Largest explosion I've ever seen in my life," said Sammon.
Sammon told many stories like this, some more terrifying and some a little more funny and adventurous.
"There was a fishing business on a river. One direction we had ships and the other direction the Vietnam V.C. would take the fish away from the Vietnamese people, so they had a very narrow area to fish. We came up with the idea of throwing some old hand grenades and TNT and blow up the river so all the fish would float to the top so we could just gather them up. They would throw the TNT into the water and a few seconds later there was fish floating up to the top of the water," said Sammon.
Sammon was proud of what they did in Vietnam. About 58,000 Americans were killed in the Vietnam War in about a ten year period, and roughly 250,000 U.S. soldiers were wounded. The Vietnamese people suffered nearly 2,000,000 casualties during this conflict.