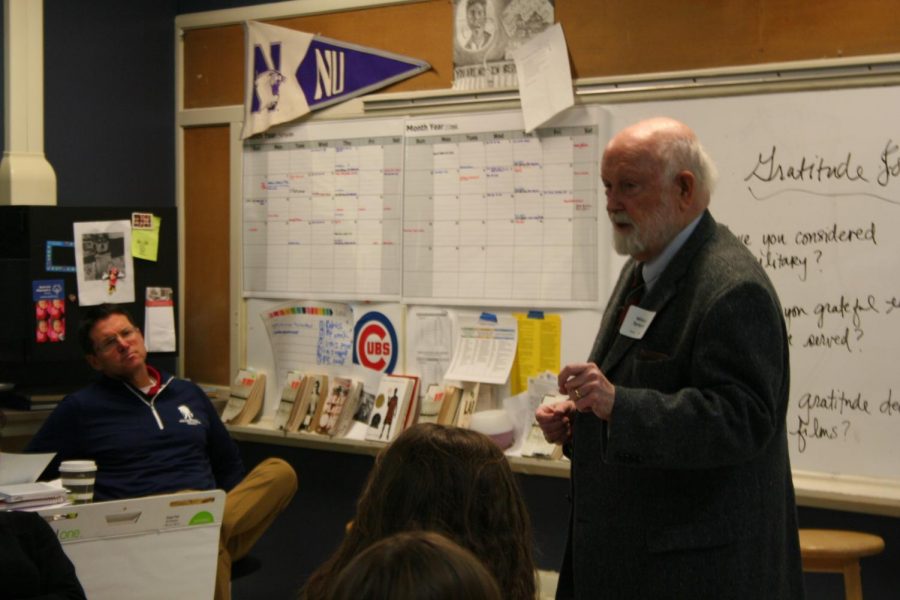 William Sprague- True American Hero
William Sprague is a World War II veteran and served for almost two years. Sprague was not deployed to any other country, he was able to stay in America.  
Even though he stayed in the U.S. he still learned new things and encountered new experiences. Just in case he had to go overseas, he had to learn Russian and Chinese. Not only did he have to learn new languages, but he also learned how to read Russian maps.  
Sprague did not have a choice going into war, he was drafted. He talked about how there were a lot of positives and negatives throughout his experience.
Sprague got paid sixty dollars a month and was not fed the best food. He did not live in the best conditions and it was a struggle to get use to this lifestyle.
Before he was assigned to his designated military ground, he had to go through a lot of training. His training was taken place in Kansas. His trains he explains was challenging and difficult but glad when it was over.
After learning Russian and Chinese and learning to read the maps, he was assigned to a typing center. Sprague said he did not like typing and did not prefer it.
Even though Sprague went through a lot he did encounter many positive experiences. He created friendships, made memories, and learned new things.
He enjoyed spending his weekends with his friends and playing lacrosse.
"One of my favorite things was having weekends off and birthdays," said Sprague. He enjoyed spending his weekends with his friends and playing lacrosse.
He met tons of new people and enjoyed learning about them.
"My favorite thing out of everything was learning a lot about people," said Sprague.