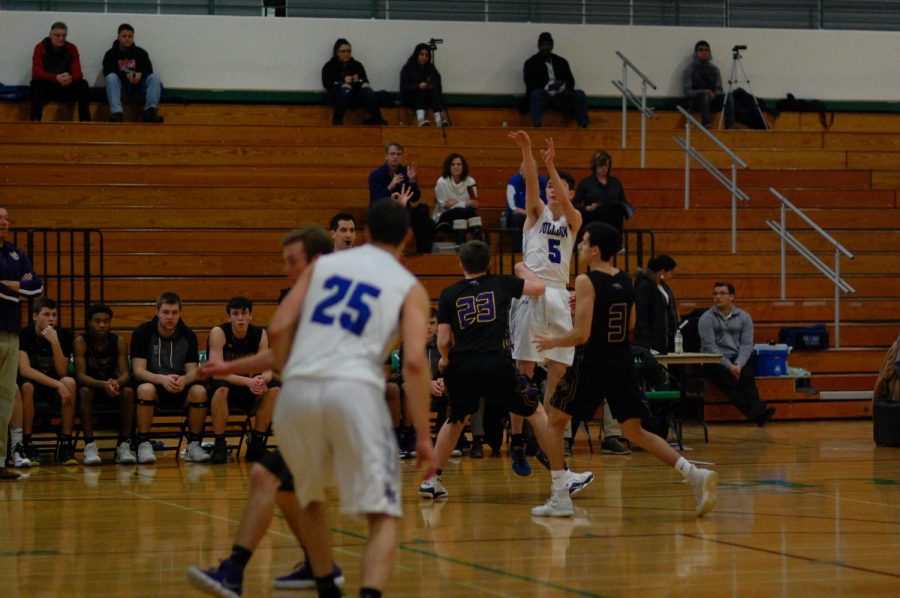 Boys' basketball
After a rough 1-5 start, things looked bleak for the RB boys' basketball team. However, the team responded greatly, finishing with a 15-4 record since that time.
Injuries and a lack of cohesion prevented them from having the start that they wanted, but as the season went on, the team improved and got better in their troubled areas.
"I think it was just a matter of coming together and everybody's role kind of falling into place. I think we've really shot the ball well in the second half of the season. We've gotten better every day defensively, and more than anything, I just feel like we've become more of a unit," said Mike Reingruber, head varsity basketball coach and counselor.
Some notable players include senior Ryan Cicenas and junior Zachary Vaia.
Cicenas is the Bulldogs' leading scorer, which comes in part from his overall experience, having played at the varsity level for three years. Cicenas has been through the highs and lows of the Bulldogs, including playing on the sectional championship team back in 2015.
Vaia, who is the point guard for the Bulldogs, is another leader on the team. Vaia has been the catalyst and driving force for the Bulldogs' offense. Even when he is not scoring, he can be seen assisting or setting up the other players.
The Bulldogs are currently first in conference, and they plan on preparing for the postseason by focusing on one game at a time and continuously improving. If they make it to the sectional championship, they could be playing at home since it will be held at RB this year.