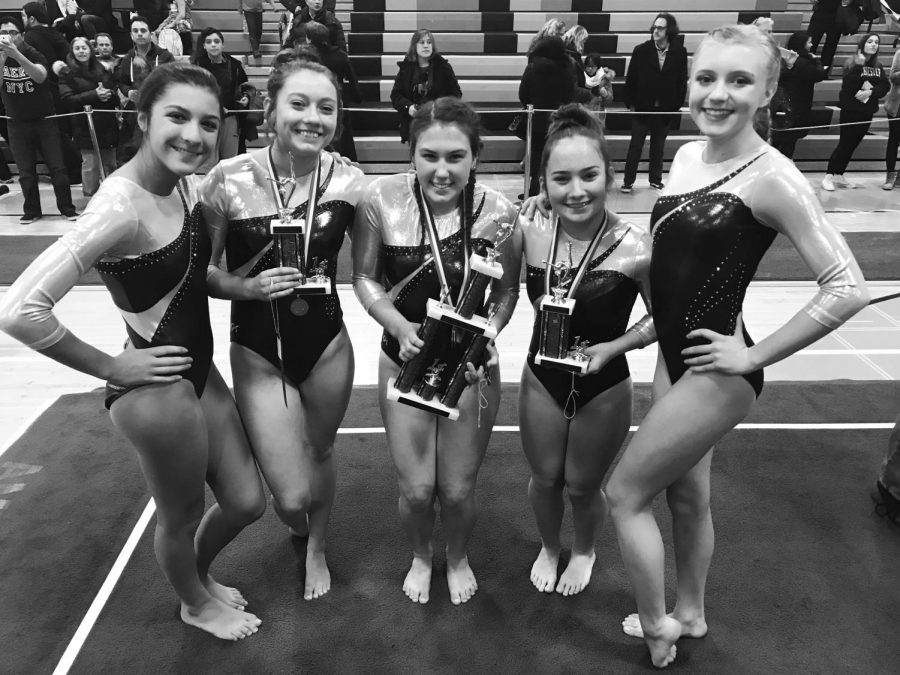 Gymnastics
The Riverside Brookfield High School gymnastics team's season has been one to remember, with a high score of 133.25 as the highest overall total and the highest individual score of 35.30. The team made it to Regionals and did their very best there.
"We expected Regionals to go as best as we could," said coach Karyn Domzalski. "We spent a lot of time improving Vault and Bars for the meet. Sectionals were one of the best meets, they scored very well, even beating some of their favorite competitors."  
The whole team was all-around helpful to each other, from supporting each other emotionally to helping others perfect their routines.
"The girls worked really well together as a team, pushing each other as well as encouraging each other to be their best," said Domzalski.