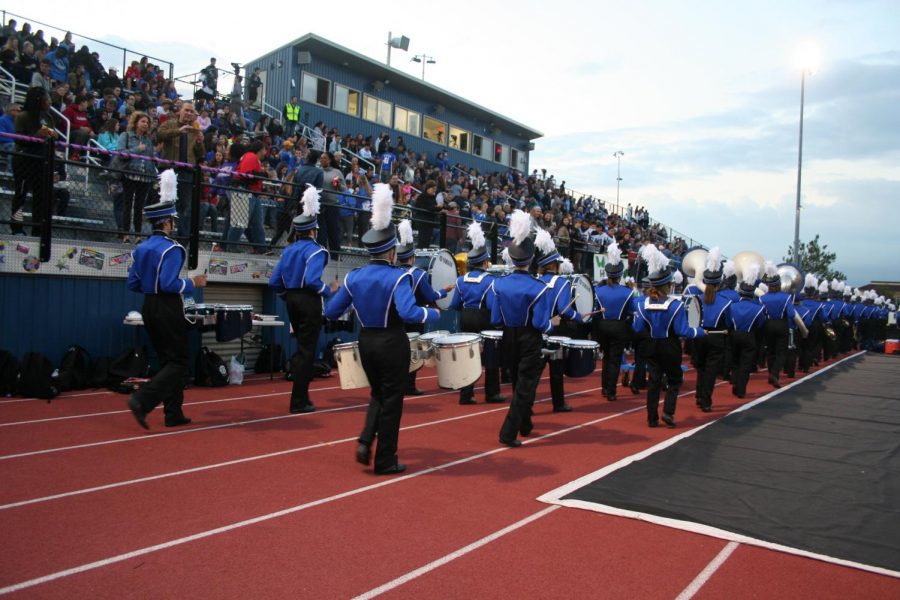 …from the community
Attendance rates at games have been going down and there have been only a few sports that have significant support levels from students.
In the past couple of years, many have started to realize that the majority of students have not been getting involved as much in the school. Some seniors have spoken about the levels of school spirit going down. The popular student support body known as the Sixth Man has not been seen much at any sporting events, and spirit wear has not been worn as much around school. Students are beginning to wonder what is going on, and how can it be changed for the better.
Currently, the two most popular sports in the school are football and basketball. RB's football program is one of the best in the area, justifying why the fan base is so dedicated. On any given night the stadium can be filled with students, alumni, teachers, middle schoolers, and people from the community. 
Both basketball teams had strong seasons as well. Boys' basketball finished the season strong despite having a rough start and girls' basketball had a strong season.
Let's face it, teams have to be good or next to no one comes to support. This goes along with high school sports and beyond. The lack of spirit cannot be put on just the team. People outside of the court need to encourage more people to attend. Recently, Assistant Principal David Mannon called upon a group of students to help rally some real school spirit.
"We worked with students this year to really ramp up the Bulldog Nation initiative and getting a confined group that would have themes for each game, throw out t-shirts and signs for the football season. Then, for basketball, they have the Sixth Man," said Mannon.
Every sport should have the same support that football or basketball get. Part of getting that support can mean selling more spirit wear, holding more fundraisers, and getting local businesses to partner with the school to fund potential giveaway days, or marketing their products at games.
One administrator, staff member, or student cannot alone change the lack of spirit at RB. Many inside and outside the school need to come together to make a change. Attendance rates at games should be way higher and everyone in the district should have some Bulldog apparel and come to every game possible regardless of any team's position in the standings. If anyone would like to help with the effort to get more school spirit, just email Mannon.