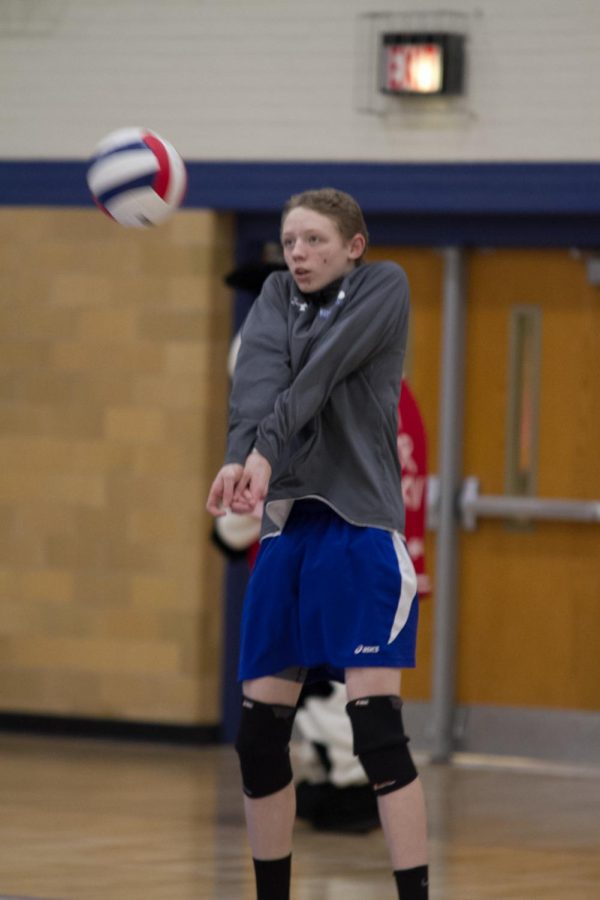 …from another volleyball court
I have played volleyball at RB for two seasons and I would say I have enjoyed it a lot. School spirit in RB is being questioned every day, and no one knows a true answer to the topic.
For me, I don't have any opinion on school spirit, nor do I care. During RB volleyball games, most fans in the crowd are obviously parents, and sometimes a fair amount of students show up. Students will mostly come to games if it's the first game of the year, a senior night, or during playoffs. I don't really worry about how many fans there are in the crowd because I would be more focused on the game.
During games, I can hear the fans cheering and going crazy when there is an insane play that just happened, but I still wouldn't care if the stands were packed or almost empty. School spirit at RB is apparent but not as large or impacting as it should be.
Our school spirit has slowly started to diminish since I've been here, and I don't see any signs of improvement. Volleyball games are entertaining if people gave them a chance, I'll say that, but it doesn't matter if people believe that to be true and show up or don't care and don't show up–to me anyway.