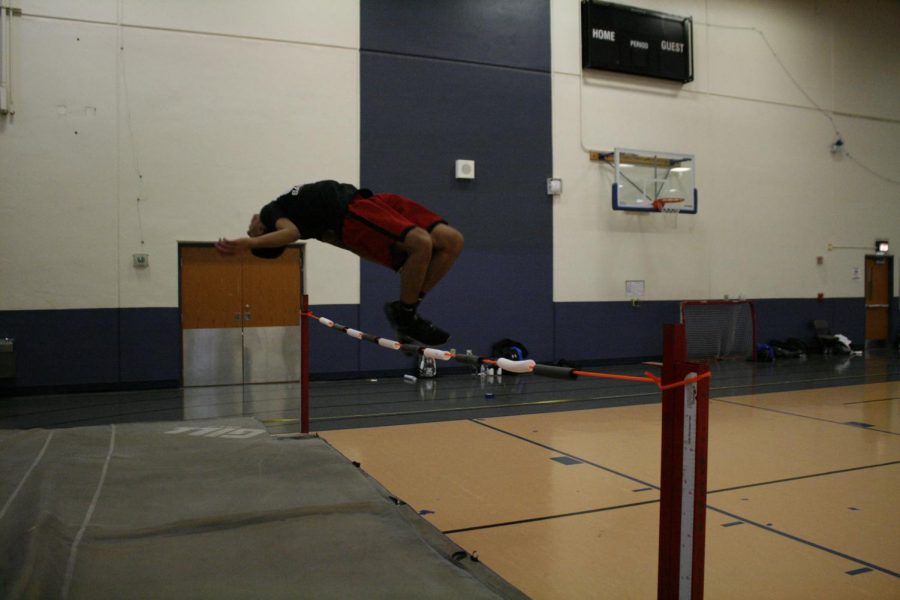 …from boys' track and field
As a member of the football team, game attendance and general school support has never worried me. Sure, not a lot of people attended the sophomore games, but that is to be expected of any sophomore team of a high school sport. Plus, let's be real here, I'm sure I will have more than enough support in my varsity years.
On the flip-side, I also run track, which is an underrated sport. So far, I haven't really minded it, but it is pretty unfair. There are a lot of great athletes especially on this year's team, and I really wish that more people would come and watch them compete.
Sure, outdoor spring sports can be somewhat of a hassle. From frigid temperatures to constant rain, it can be frustrating to attend one, especially when you don't know what the conditions might be. Either way, watching track and field events are extremely exciting, and with so many events, there's something for everybody to enjoy.
Part of the reason why people might not attend these sports is because they aren't really familiar with them. Everyone knows about football and basketball, but not a lot of people know much about other sports like track, water polo, or tennis. It's human nature to stick with what you're comfortable with, so who can blame them?
Another reason for why people don't really care about these sporting events is peer pressure, or that they don't view them as "cool" to go to. I know personally that probably 90% of the people that attend football games don't really care, and go just to hang out with their friends. This could be a good and a bad thing because on one hand, more people attend the sporting event, but on the other hand, if no one goes to a certain game, another person who might have been thinking about going is less likely to attend. The third reason could be because some people just downright don't want to. This is understandable, but if a student has nothing to do, why not just go check out the game with some friends?
In addition to sport attendance, general spirit in school has really been lackluster. It would be a lot better if the administration and the student association would place more emphasis on school spirit, or provide more incentives to make people want to participate in the spirit days.
Part of the reason sport attendance has been lower for all sports is because RB's Sixth Man hasn't been comparable to past years. General enthusiasm has been lower, and less people go to games as a result. Also, students who participate in Sixth Man are not doing enough to advertise these games, or they have their own assumptions about the teams that are rarely true.
I just hope that in the future more effort is shown for underappreciated sports here at RB, and an increase in school morale in general. Having a crowd cheering you on can make a world of difference, and no one deserves to be without that right.