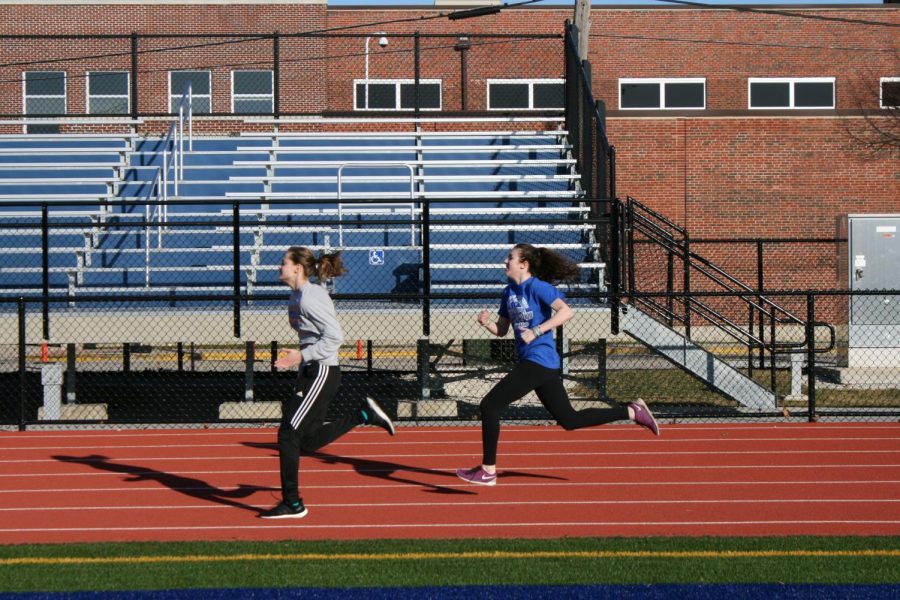 …from girls' track and field
Track and field is an amazing sport. Like any sport, it requires lots of focus and dedication. When I'm running, I like to give it my all. Having people cheer for me gives me more energy and helps me to do better. I feel that if people are cheering for me, then I am expected to do well; all of the support helps the runners continue to fight until the end. Unfortunately, the sport doesn't get as much support as it should throughout the season.
Before the season began, there were other sports that took place like football, basketball, gymnastics, wrestling etc. Freshmen feel that the sports attendance failed throughout the year, looking at other sports teams as they went to the games. They fear that the attendance will suffer throughout track and field season as well. The more school support there is throughout the season, the better the team feels which can lead potentially to the team being more competitive.
Other experienced runners feel otherwise about school spirit in RB.
"The crowd cheers you on.. It's pretty good energy. I feel like I wouldn't be getting enough support if the crowd wasn't cheering me on and I just wouldn't do as well. I think the more support you get, the better you do. In my elementary school, there was less support than at RB," said sophomore Selena Axinte.
Axinte, an experienced member of RB track and field, isn't as worried as the other girls about this upcoming season's school spirit and has a message for everyone: "I think people should just cheer on your teammates all the time and support them. Don't bring anyone down, even if you don't know someone, even if your just saying, 'Go RB!'' As long as you're cheering someone on, I think it'll definitely be a huge improvement on what they are doing."