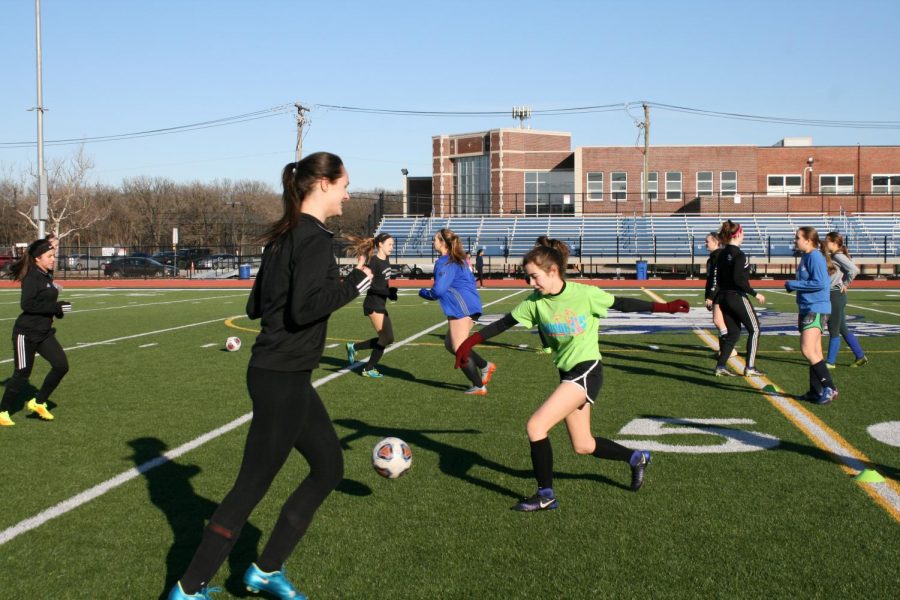 …from the soccer field
School spirit is universal. Cheering for your team is a huge part of being in high school. Having people cheer you on is a great part of high school sports. Unfortunately, Riverside Brookfield High School seems to be lacking in school spirit for sports other than football and basketball.
School spirit is also lacking on a broader scale. Most pep rallies are dull and uneventful and this really shows throughout the student body. Students have no school spirit-related events to look forward to. There is nothing to get excited about.
Due to the declining levels of school spirit throughout RB, many sports suffer. One of these sports is girls' soccer.
There is little to no advertisement for many of the sports at RB, especially girls' soccer. Most students never know when the games are and so it makes sense why no one comes.
I play on the girls' varsity soccer team and there is an astounding lack of school spirit. However, this is partially due to insufficient advertising for the games.
Girls' soccer is a spring sport. This can make the weather rainy and cold. Because of this, it is understandable that the numbers of people in the stands are pretty low. However, there are plenty of games where the weather is favorable and very comfortable and people could come.
Soccer has few spectators throughout the season and postseason games. Only a few sets of parents are in the stands. It is honestly really disappointing that there is such a lack of support for my sport. We all work so hard at every one of our games and practices, so it can be disappointing when no one shows up.
The lack of advertisement and school spirit takes a heavy toll on girls' soccer, even at the varsity level.
The bottom line is that we need more school spirit and insufficient school spirit takes a heavy toll on the morale of a lot of teams. I can only hope that in the future, the levels of support for every sport will increase.