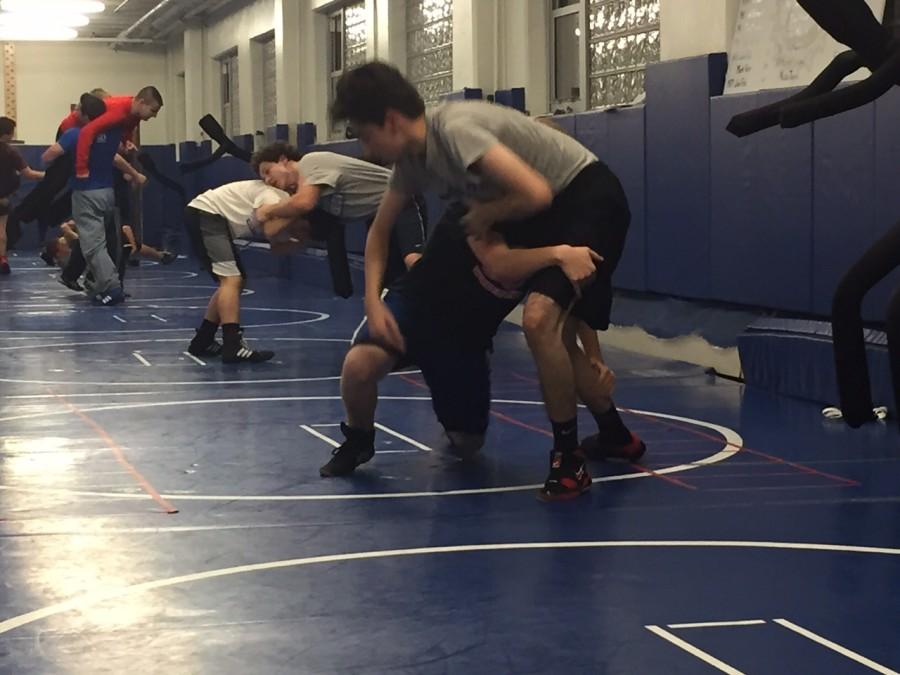 …from the mats
I was in wrestling this year for the winter sports season. The main place where there is a lot of school spirit is at the wrestling meets and/or tournaments. The wrestlers themselves are very enthusiastic to wrestle for their school and support their teammates. While wrestling is not a "team sport," as in each individual wrestler wrestles by themselves, there is a strong bond of support for one another while wrestling that involves school spirit.
Also, the people that come to the meets or tournaments that aren't wrestlers also can be very enthusiastic. These people will commonly include friends and family of the wrestlers. Occasionally, people decide to show up for no reason but to watch the wrestlers do their very best and try their very hardest.
The less important but still impactful little bit is what happens at the end of every wrestling practice. We all hold hands in a giant circle and each coach will say how today went, commonly talking about how we're getting better and better every day we practice with all our might. It will end with Coach Nick Curby, the head wrestling coach, reciting the phrases: "We are a team," "we never quit," "we are the best," "1, 2, 3…MEAN TOUGH!" That doesn't seem like much, but once you start hearing it every day of winter, it will become a lot more impactful and important to you.
All in all, wrestling is definitely not the winner of the sport with the MOST school spirit, but it definitely has a respectable amount of it for what it is.