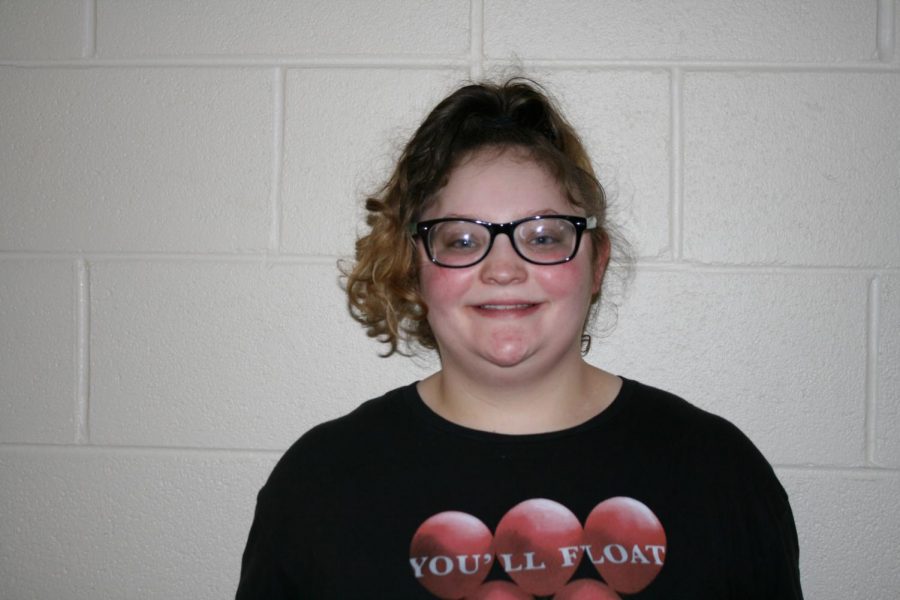 Eileen Cecconi
"She's tough, she's strong, and she's loyal," said Eileen's best friend and teammate Julia Villarreal.
Eileen Cecconi has been on RB Special Olympics for the past two years. To her this year was particularly special. It is her senior year, and she gets to go to state with her best friend by her side.
When Villarreal and Cecconi are not shooting hoops with their team, they do various activities, like having sleepovers and going to the movies. To Cecconi, Villarreal has helped her the most throughout this season.
"The hardest part was going against LT at their Pack the Place," said Cecconi.
This was one of the team's hardest games. They played Lyons Township High School two previous times, but this one seemed to be the hardest. In the end, Cecconi and her team ended up coming up on top.
Throughout the season, Cecconi has enjoyed spending time with her teammates and becoming closer with new players. The most exciting thing about this year for her was the fact that they get to go down state.
"I'm most excited to be going downstate for my last year, one last time," said Cecconi.
Cecconi and the team will be going out with a bang.