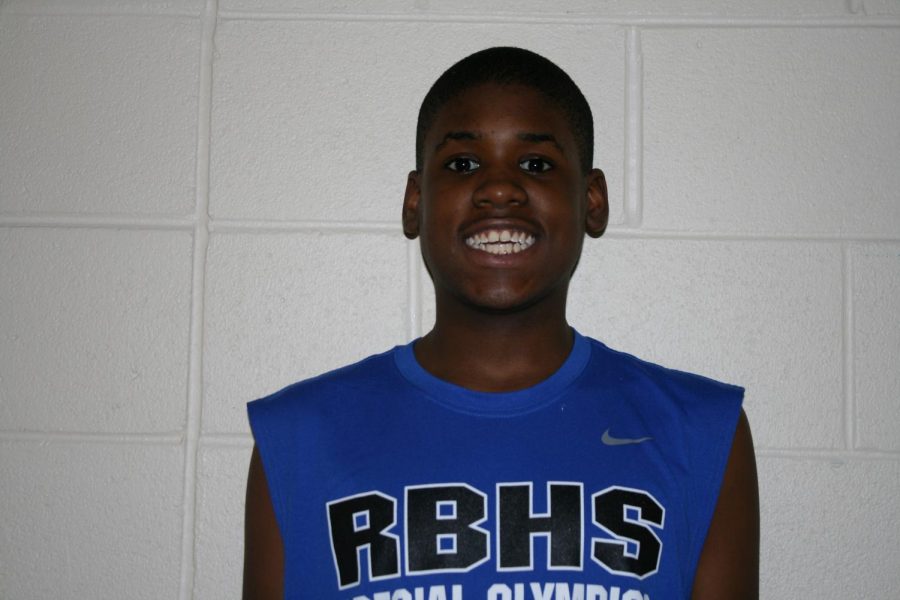 Joe McKelvin
"You'll never meet a more happy-go-lucky guy. Everything he does, he does with a smile. When you see Joe, your day is instantly better," said senior John Kosner, who has been working with the Special Olympics team on their journey to state.
Joe McKelvin is a freshman here at RB. This was his first year at RB and already he has clearly left a huge impact on everyone in the community. McKelvin is known for making most of the three pointers during games and during the three-point contests at halftime.
"He's scored 21 point in a single game before," said Kosner.
McKelvin has impressed many students with his amazing basketball skills. He is always improving and helping his team improve.
"Joe takes the game very seriously, always putting in his best effort," said Audrey Connelly a sophomore who helps the team at games and practices.
McKelvin and his teammates have a special bond together, they have gotten very close this season. McKelvin's teammates had nothing but positive things to say about him.
"Joe is always making jokes and being funny," said Nick Lojas, one of McKelvin's teammates.