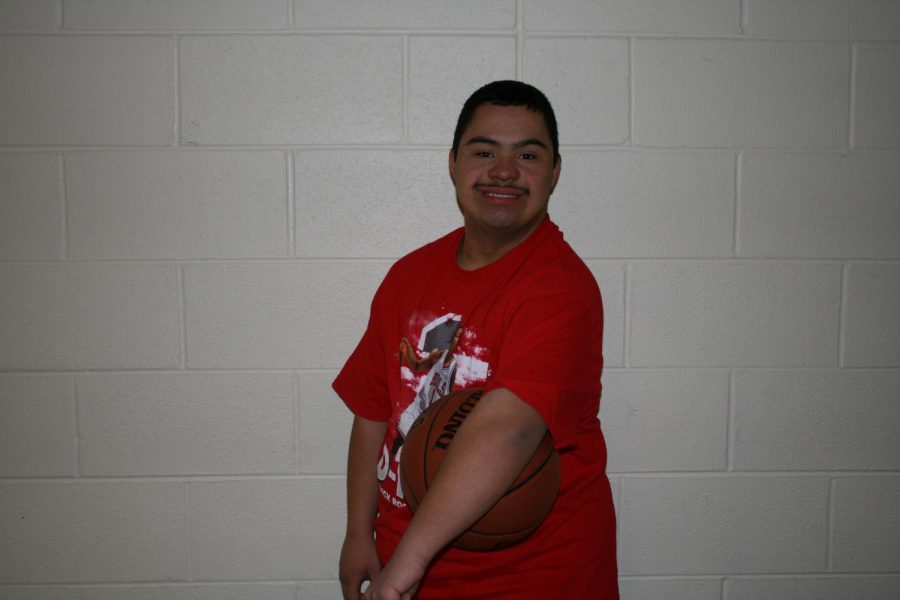 Josh Sylvie
21-year-old Josh Sylvie is constantly making others laugh and making their day. Through his wonderful sense of humor and his huge smile, Sylvie has a huge impact on not only his teammates but the whole school.
Many students and teachers volunteer to work with the Special Olympics team and have really learned a lot from these players. Senior John Kosner is one of many students who has gotten the opportunity to work with the team. Kosner and Sylvie have grown closer this season.
"When people are sad, he's always there to pick up his teammates. He's a big, positive impact on the whole team," said Kosner.
Sylvie is always there for his teammates and helps them out when they need encouragement during games or simply their everyday troubles.
"Josh is always happy. He tells a lot of jokes. He keeps me happy during practices and he helps me during games," said Shawn Spera, one of Sylvies close friends on the team.
Sylvie has clearly left a positive impact on the students here, but also the teachers. Mary Jahnke, a retired paraprofessional here at RB, has worked with the Special Olympics team for many years, growing close with all the players. They have all left a great impact on her.
"[Sylvie's] one of the most precious participants I've ever known," said Jahnke. "He's very hard working; a true Bulldog. Josh bleeds blue."